Hello everyone and welcome back to my blog!
This post is a little bit different from my usual but it's my dog's 10th birthday! I thought for Barney hitting two digits I could not, not celebrate with him so I decided to make some pupcakes, something I've always wanted to do but actually have never done. (By the way I am aware that this is way over the top and not what your average Joe would do but, hey ho that's me.)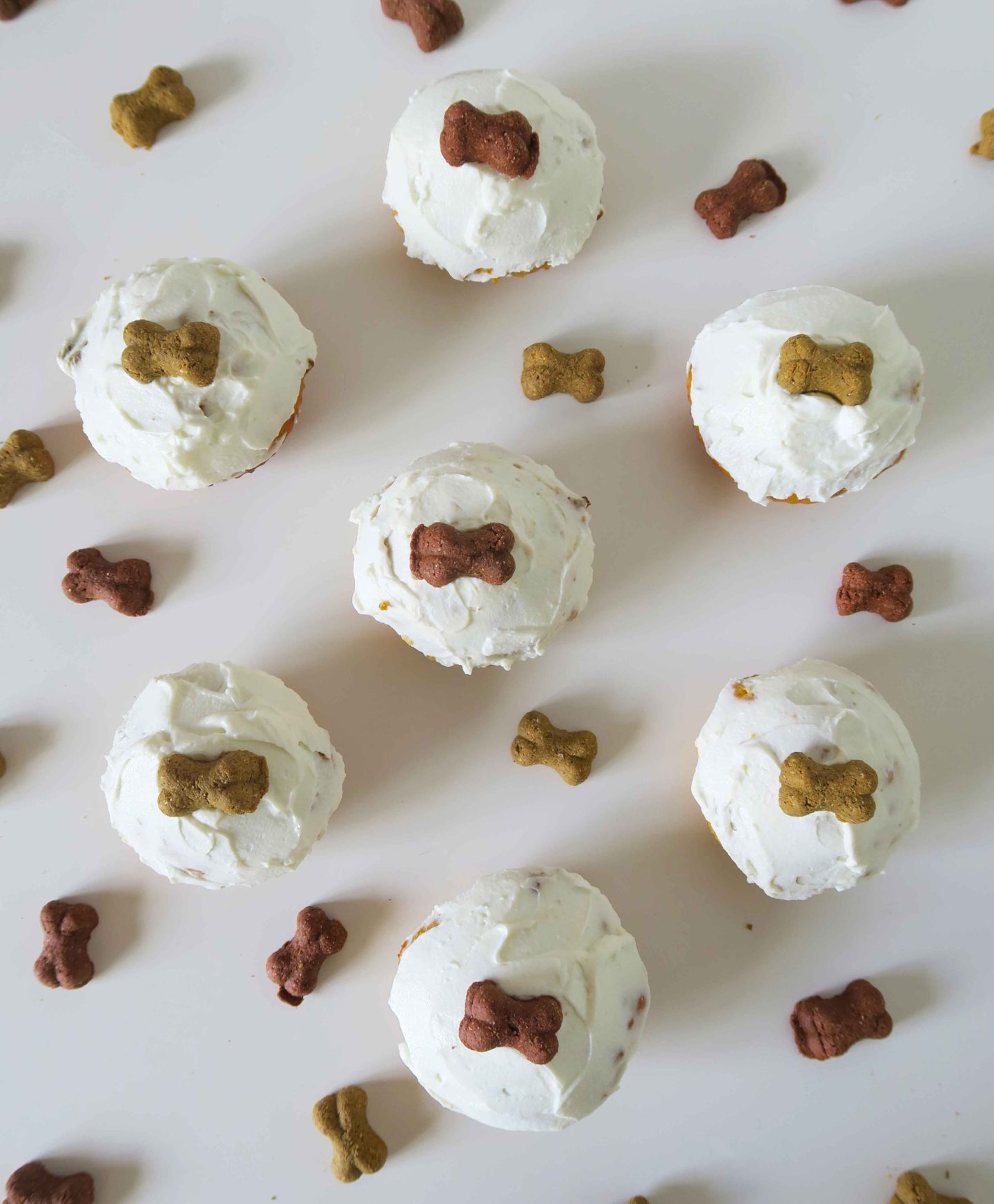 I actually got the recipe off of Zoella's blog, so I would suggest checking her blog post out which I will link here.
I must say though that I found the recipe made 12 pupcakes rather than what Zoe said of 9, (hers could have been a lot bigger though.) So if I were you I would maybe half it, which I wish I would have done as it's not particularly healthy to give your dog too many treats. Don't worry I'm not giving Barney all of them, my Gran's dogs will get a share too!
I also did just a cream cheese icing instead of Zoella's cream cheese and peanut butter icing, as I had chunky peanut better and it got stuck in the pipping nozzle which made it impossible to pipe! In fact, Barney's favourite part of pupcake was the cream cheese icing!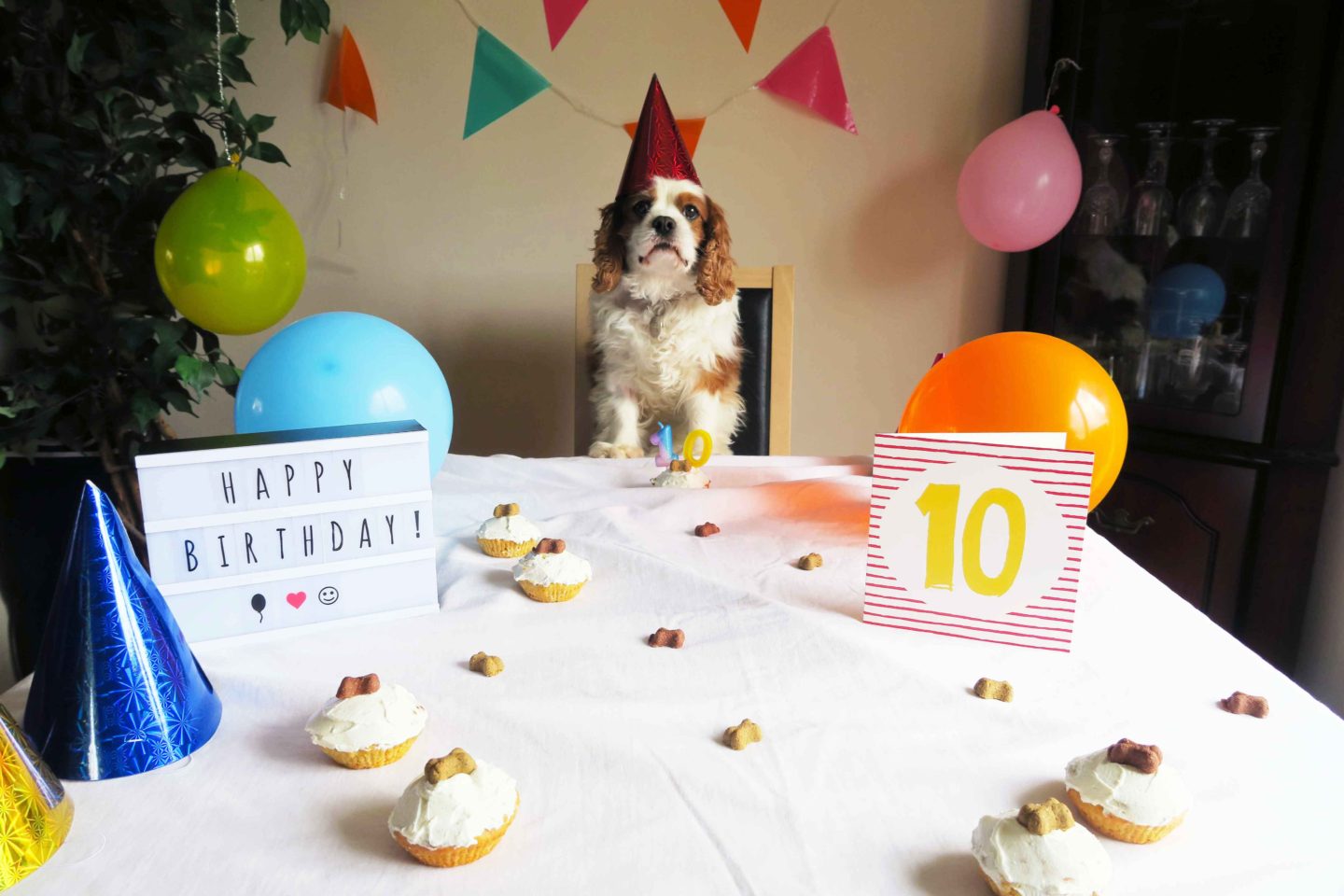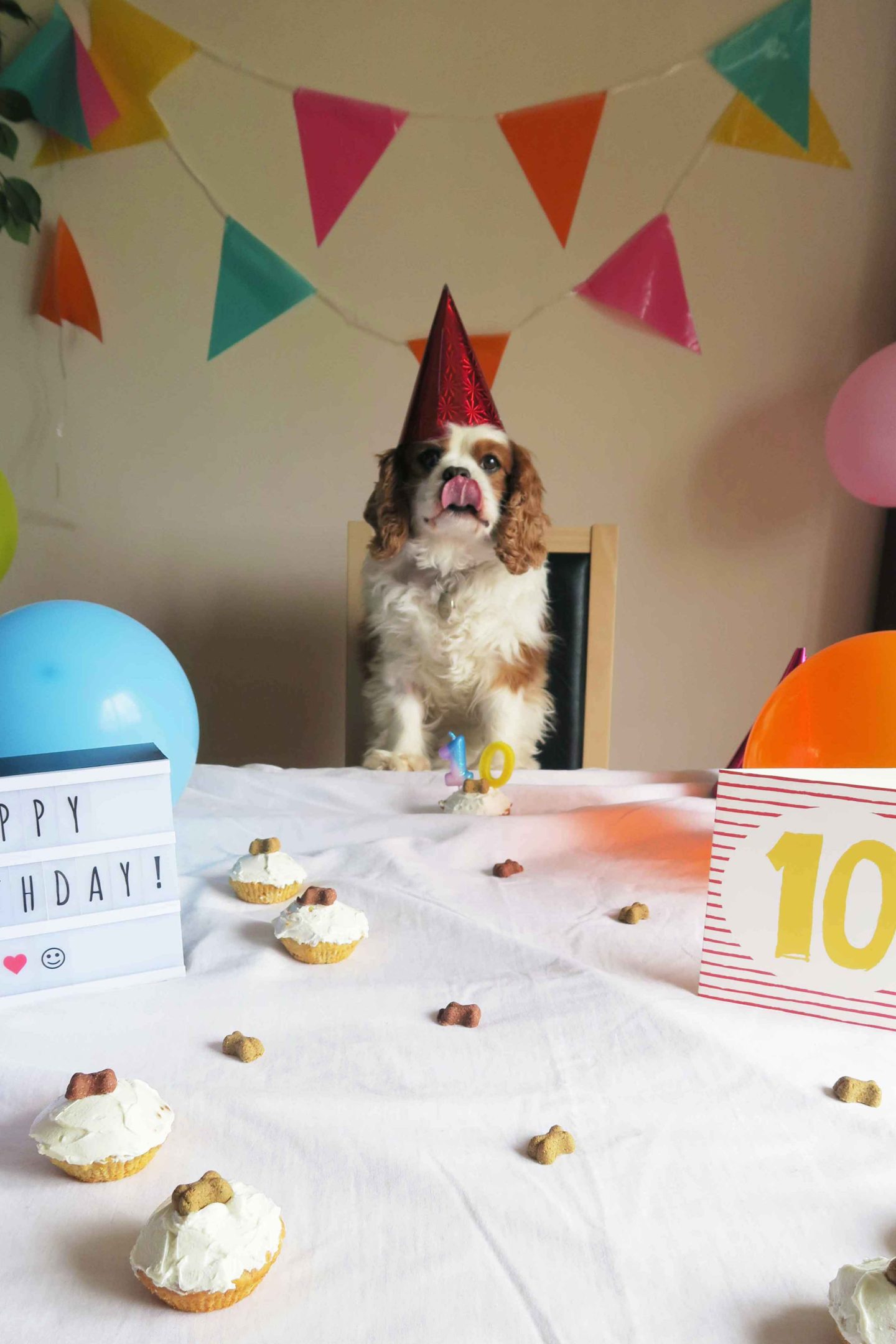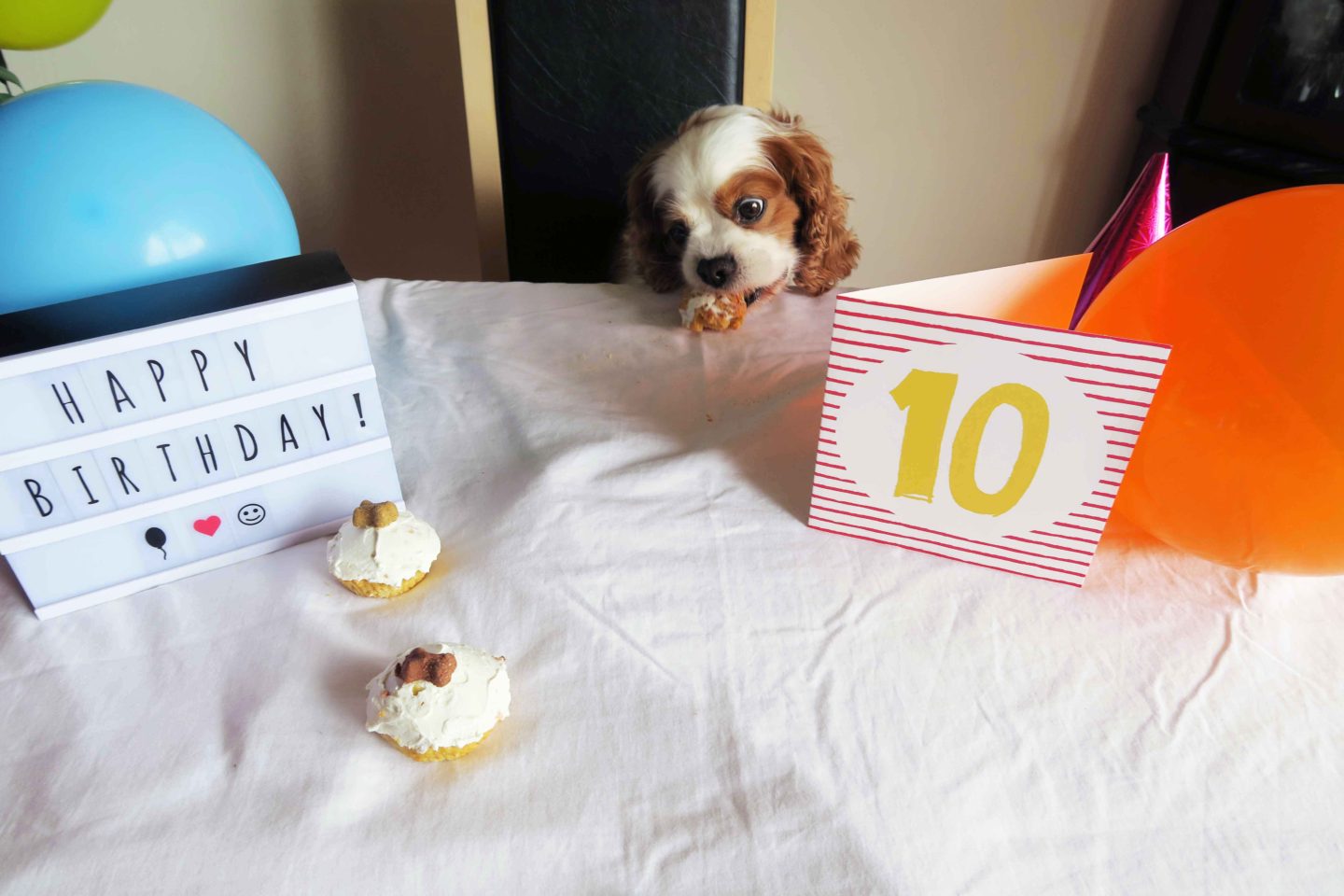 I'm really pleased to see Barney making it to the grand old age of 10 as an average Cavaliers life span can be 9-12 and Barney recently has developed a pretty serious health condition where he is having to take lots of medication. This is why maybe I wanted to make more of a fuss than usual but, also it is something I just enjoy doing and wanted to keep for the memories.
I hope you enjoyed this blog post and had a bit of a giggle, I will link a uni project I did on dog ice cream which features other funny pictures of Barney here if you wanted to check it out. Barney also has an instagram account if you wish to give him a follow or a like which I will also link here.
Lots of love, Melissa and Barney x