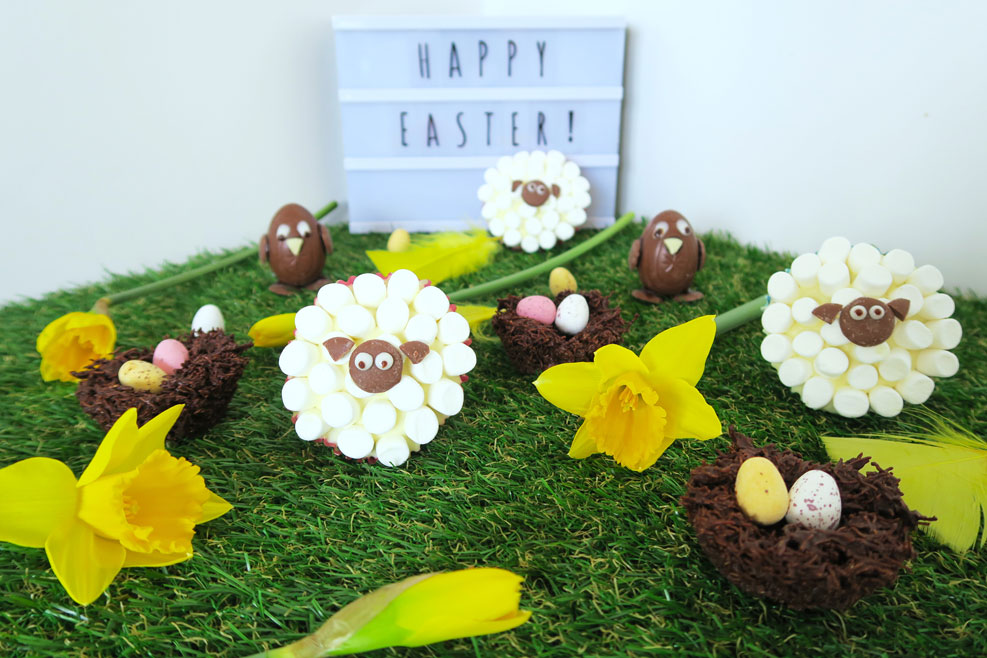 Hello and welcome back to my blog!
Today's post is all about these cute Easter treats you can make over the Easter holidays. If you're anything like me and don't actually like eating plain Easter eggs then these simple bakes are great for melting down and using up your eggs! In this post I will explain how I made chocolate nests, creme egg chicks and lamb cupcakes. I hope you enjoy.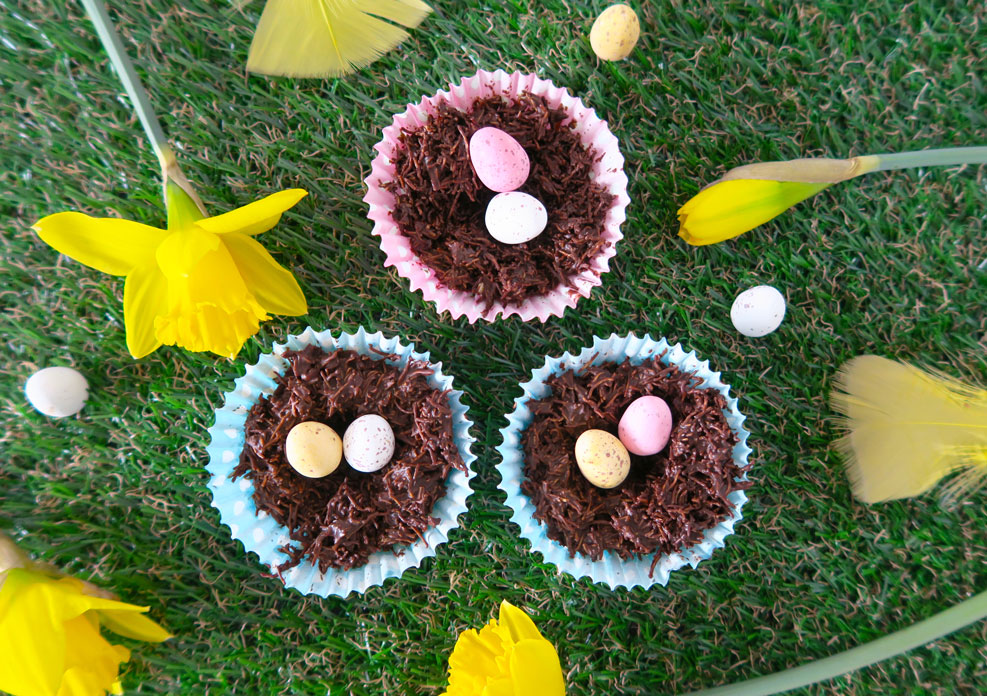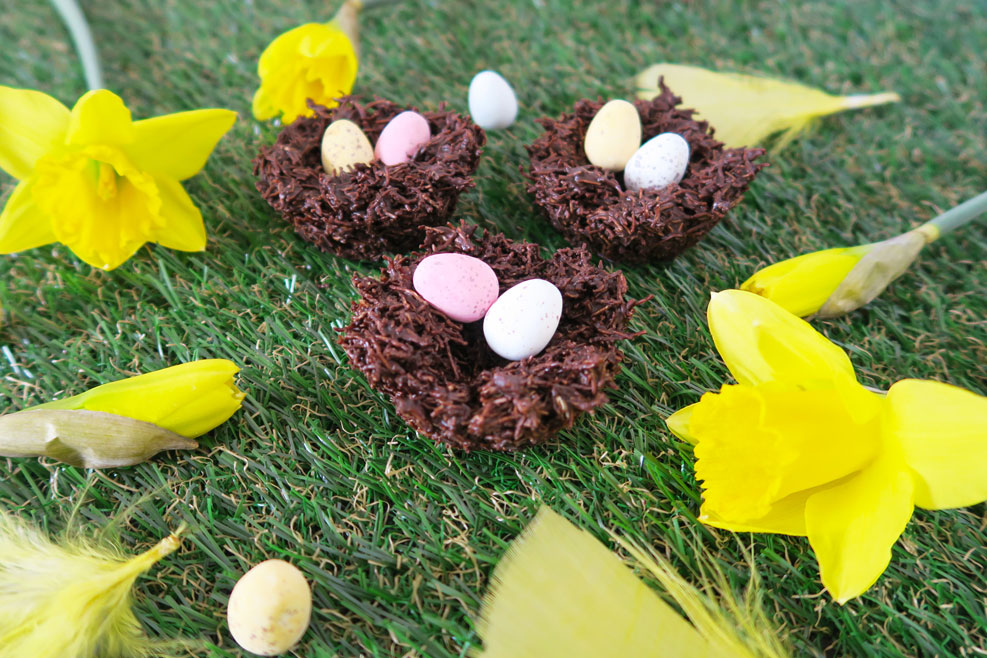 So first up is the classic chocolate nest
You will need:
Shredded Wheat Cereal
Milk or dark chocolate
Mini Eggs
Cupcake cases
Cupcake tin
Mixing bowl
Spoons
Method:
Melt your chocolate over a mild heat making sure to stir. I used one bar of dark cooking chocolate and one bar of milk chocolate however, if you have easter eggs this will work too.
Tear up your shredded wheat into a big mixing bowl, I used 3 bars.
Pour your melted chocolate into the large mixing bowl with the shredded wheat and mix well.
Line your tins with the cupcake cases.
Spoon your mixture into the cases making sure to leave a little dip in the middle.
Put two or hoe many mini eggs you would like in the middle.
Leave it to set.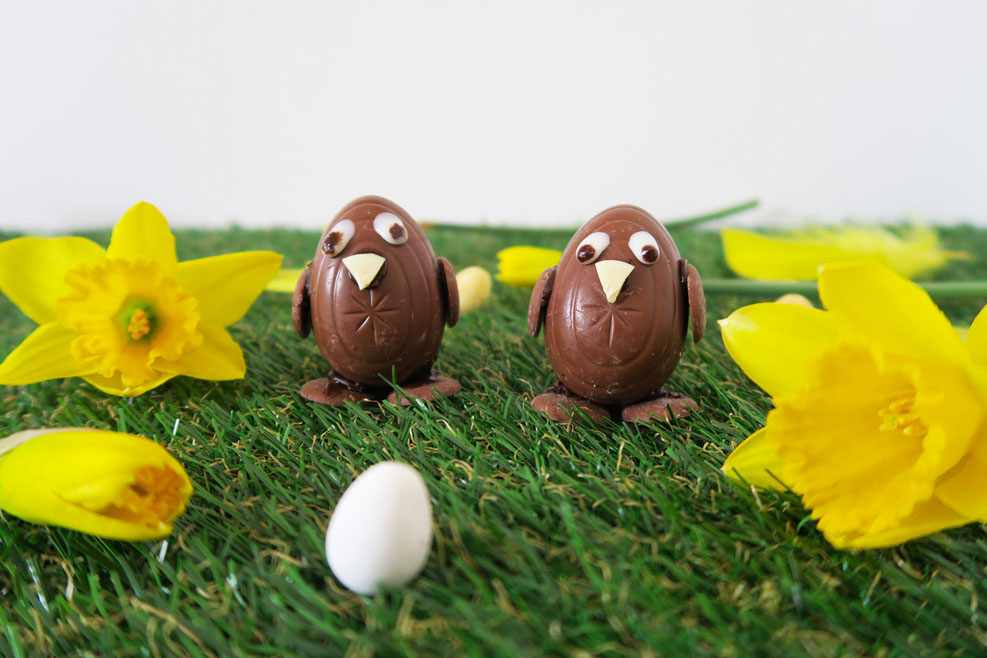 Next up are these creme egg chicks although mine do look a bit like melted penguins, haha.
You will need:
Creme eggs
Milk Chocolate buttons
White Chocolate buttons
Chocolate writing pens
Patience
Method:
Unwrap your creme eggs.
Using you white chocolate writing pens create two big white dots (you could use icing sugar but I think that would be even more fiddly)
Then create two smaller dots inside the two larger white dots with the chocolate pen to create eyes.
Taking your white chocolate buttons snap them into quarters to create a beak shape and stick this on with a chocolate pen.
Take two chocolate buttons and use a bit of chocolate icing on one half and stick them onto the sides of your creme egg.
Take another two chocolate buttons and again cover half of the button and stick your creme egg on top. You may want to rest your egg against something while it sets or put it in the fridge. Beware when I did this my icing eyes started to droop!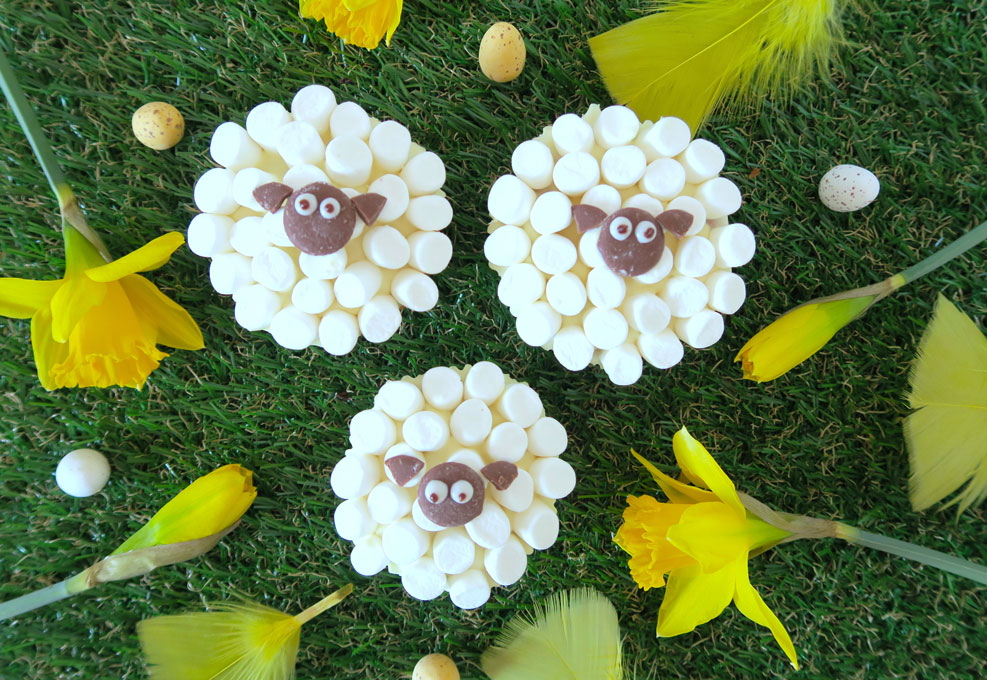 And finally, what I think is by far the cutest, marshmallow lambs!
You will need:
110g of butter or margarine
110g of caster sugar
2 free range eggs
110g of self raising flour
White and milk chocolate buttons
White chocolate
Chocolate writing pens
Mini marshamallows
Cupcake cases
Cupcake tin
Whisk
Mixing bowl
Sieve
Spoons
Oven
Method:
Preheat the oven to 180C and line your cupcake tin with the cases.
Beat the sugar and butter together with the whisk until pale.
Add in the eggs sowly
Sieve in your self raising flour and gently fold into mixture.
Add in your white chocolate buttons and fold into mixture.
Spoon into cupcake cases into half full.
Pop in the oven for 10 -15 minutes or until golden brown. Use a cocktail stick or a skewer and put into cupcake, if it comes out clean it means it is done.
Leave to cool.
Melt white chocolate over a mild heat.
Spoon a little bit of white chocolate onto cupcake.
Stick white mini marshmallows all over and then stick one chocolate button on top and quartered buttons onto the sides.
Using chocolate icing pens to create eyes.
I hope you enjoyed this post, I certainly enjoyed making and eating them!
Lots of love, Melissa x