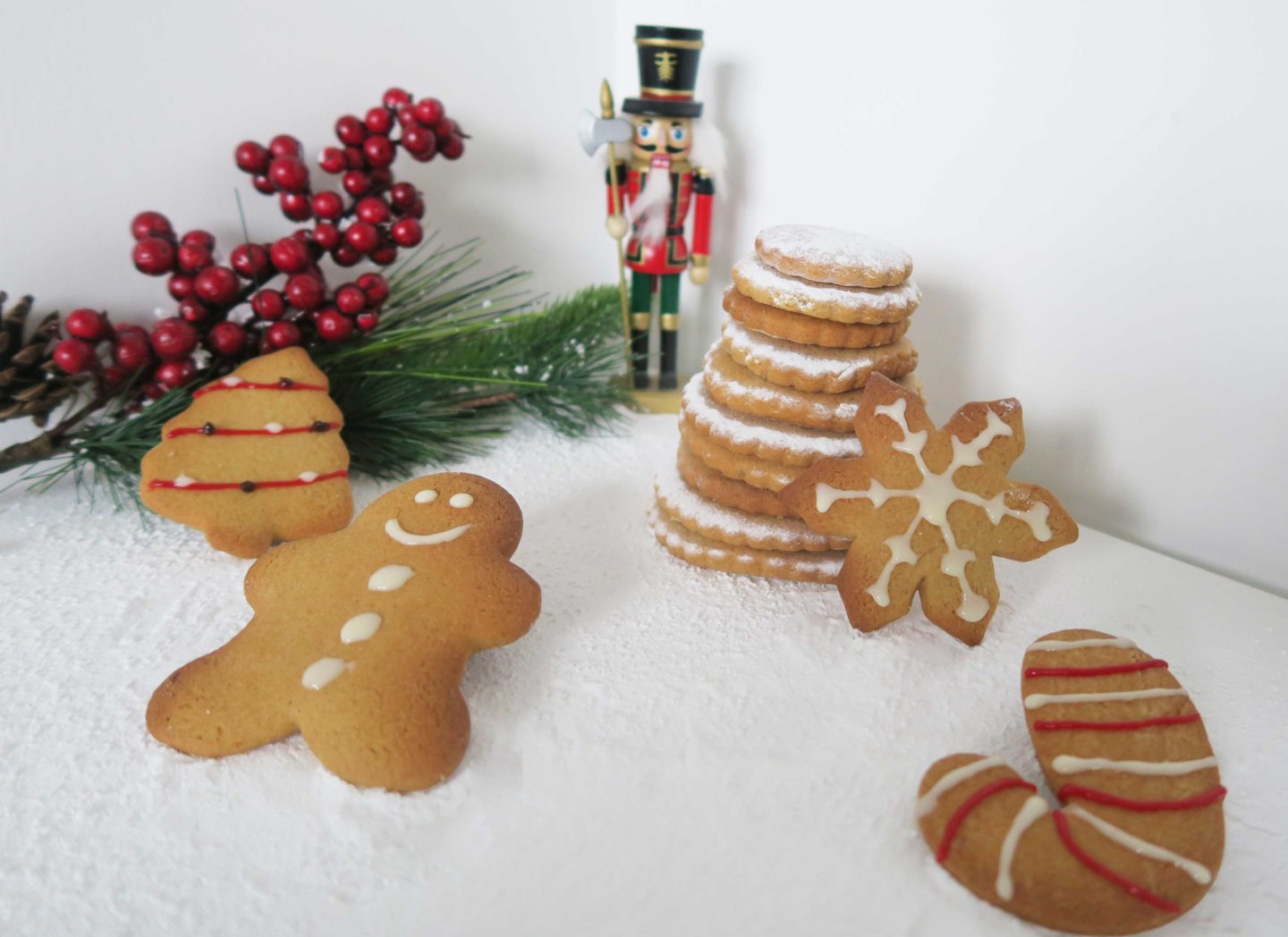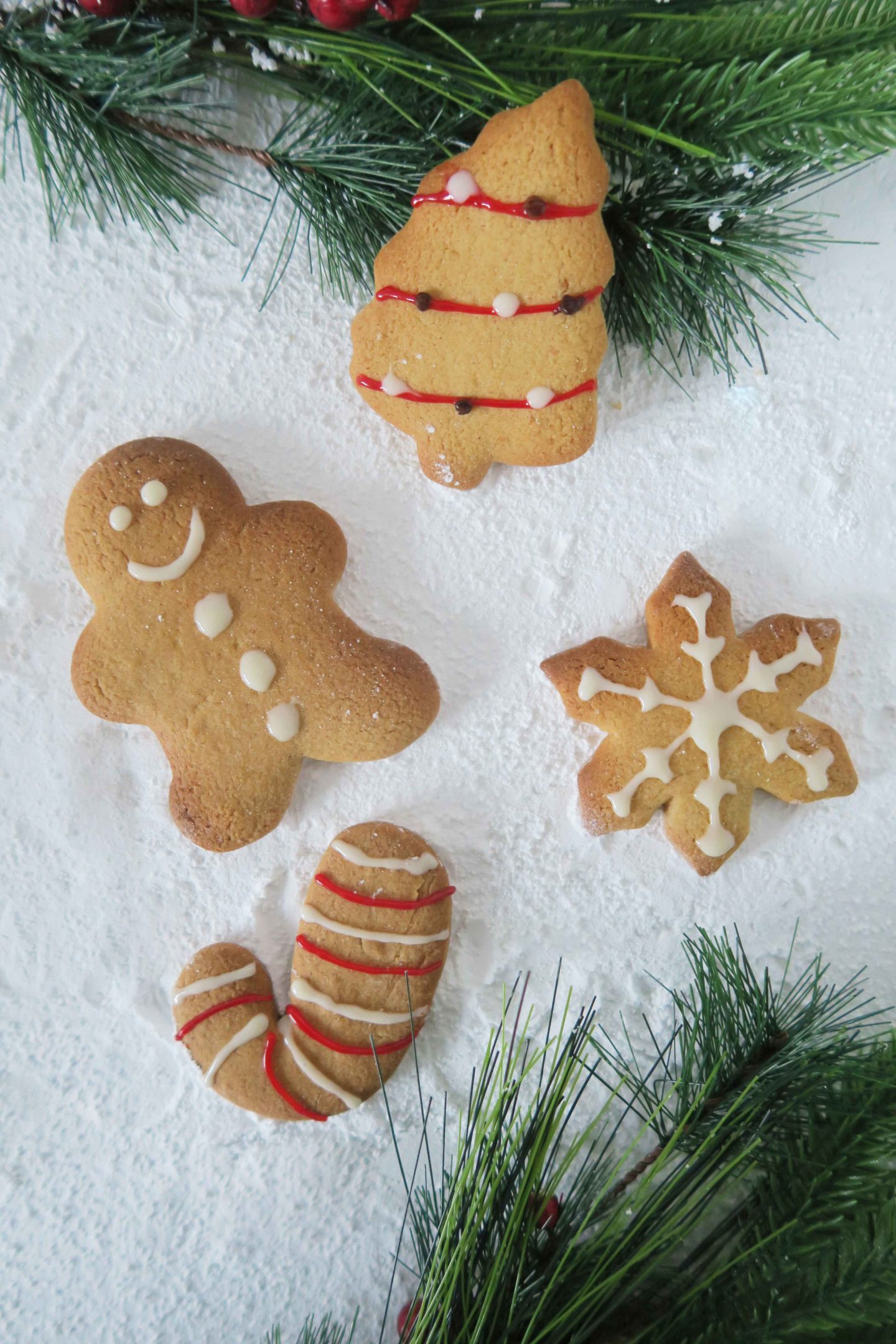 Hello everyone and welcome back to my blog!
I hope you're all having a wonderful Christmas Eve and are excited for tomorrow!
I thought I would quickly post a quick little festive baking recipe I did at the weekend for maybe some inspiration on what to do on this gloomy day or maybe even as a last minute homemade Christmas present for somebody.
These gingerbread cookies are extremely easy to make and fun to decorate too. I did try creating a stacked Christmas tree (see above) which I saw on Pinterest but I didn't have different size star cutters so I think it looks more like the leaning tower of Pisa, haha. I will link the one I was taking inspiration from here, in case you were interested.
I did reuse the recipe I used for my skeleton gingerbread men which I made at Halloween but, I've also copied it down below for you. I doubled the ingredients as my boyfriend was making a batch for his family too! I would suggest if you're going to be making the star Christmas tree to double it also as it will require a lot of dough!
I hope you all have a wonderful Christmas and spend the next week relaxing ready to hit the New Year with a bang!
There should hopefully be a New Year post coming much like I did last year and lots of new content for next year too!
Lots of love, Melissa x
Ingredients
350g of plain flour
1 tsp bicarbonate of soda
2 tsp ground ginger
1 tsp ground cinnamon
125g of butter
175g of light soft brown sugar
1 free-range egg
4 tbsp golden syrup
Writing icing or chocolate pens
Method
Sieve together the flour, bicarbonate of soda, ginger and cinnamon into a bowl. Add the butter and whisk together until it looks like breadcrumbs. Stir in the sugar with a spoon.
Beat the egg and golden syrup together, add to the mixture and whisk together. Be careful it will start to clump together. Tip the dough out, knead briefly until smooth, wrap in cling film and leave to chill in the fridge for 15 minutes.
Preheat the oven to 180C. Line two baking trays with greaseproof paper.
Roll the dough out to a 0.5cm thickness on a lightly floured surface. Using your gingerbread cutter, cut out the gingerbread men shapes and place on the baking tray, leaving a gap between them.
Bake for 10 minutes making sure to check them as mine cooked really fast! Leave on the tray for 10 minutes and then move to a wire rack to finish cooling. When cooled decorate with writing icing or white chocolate pens which I did!