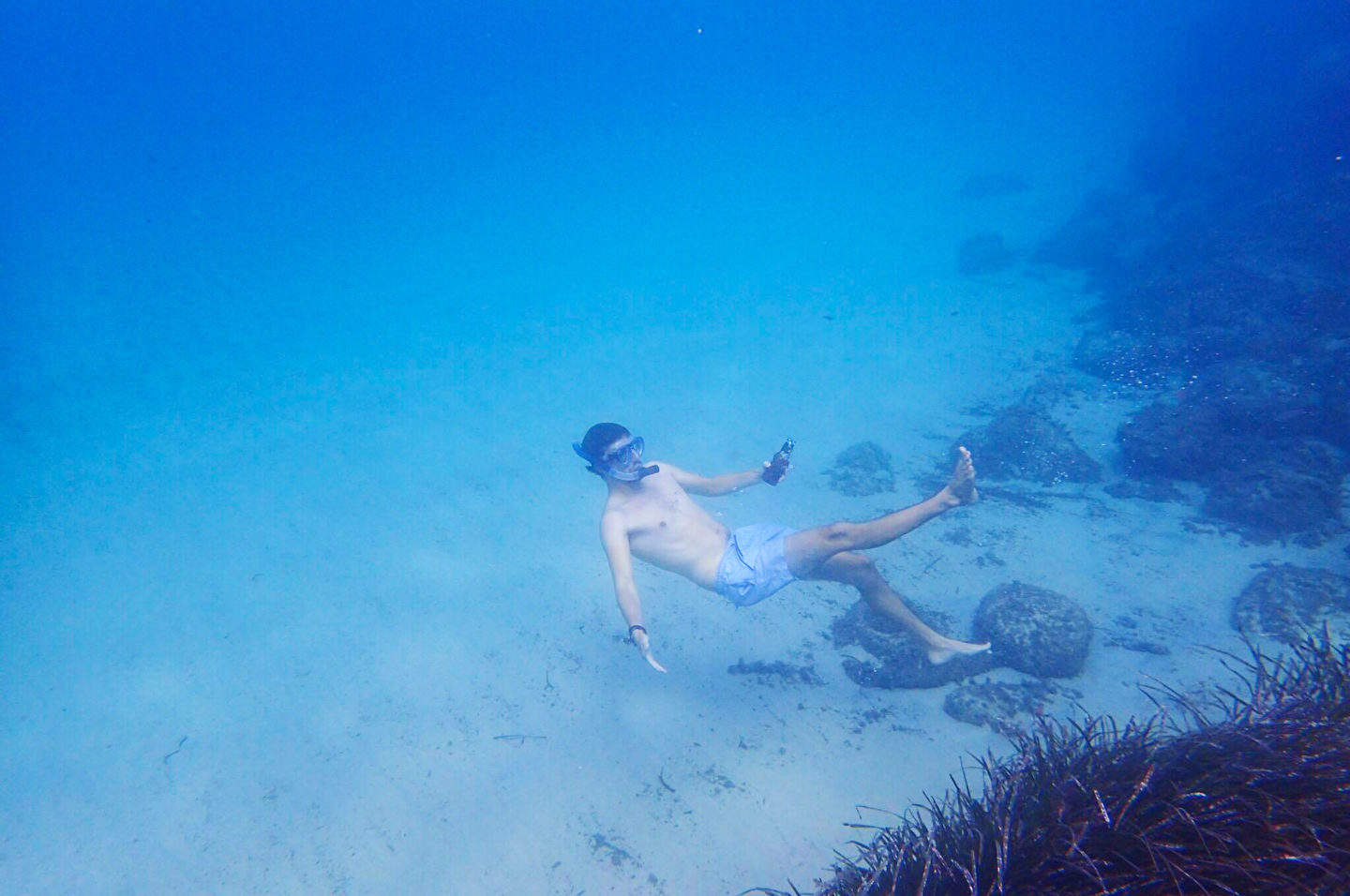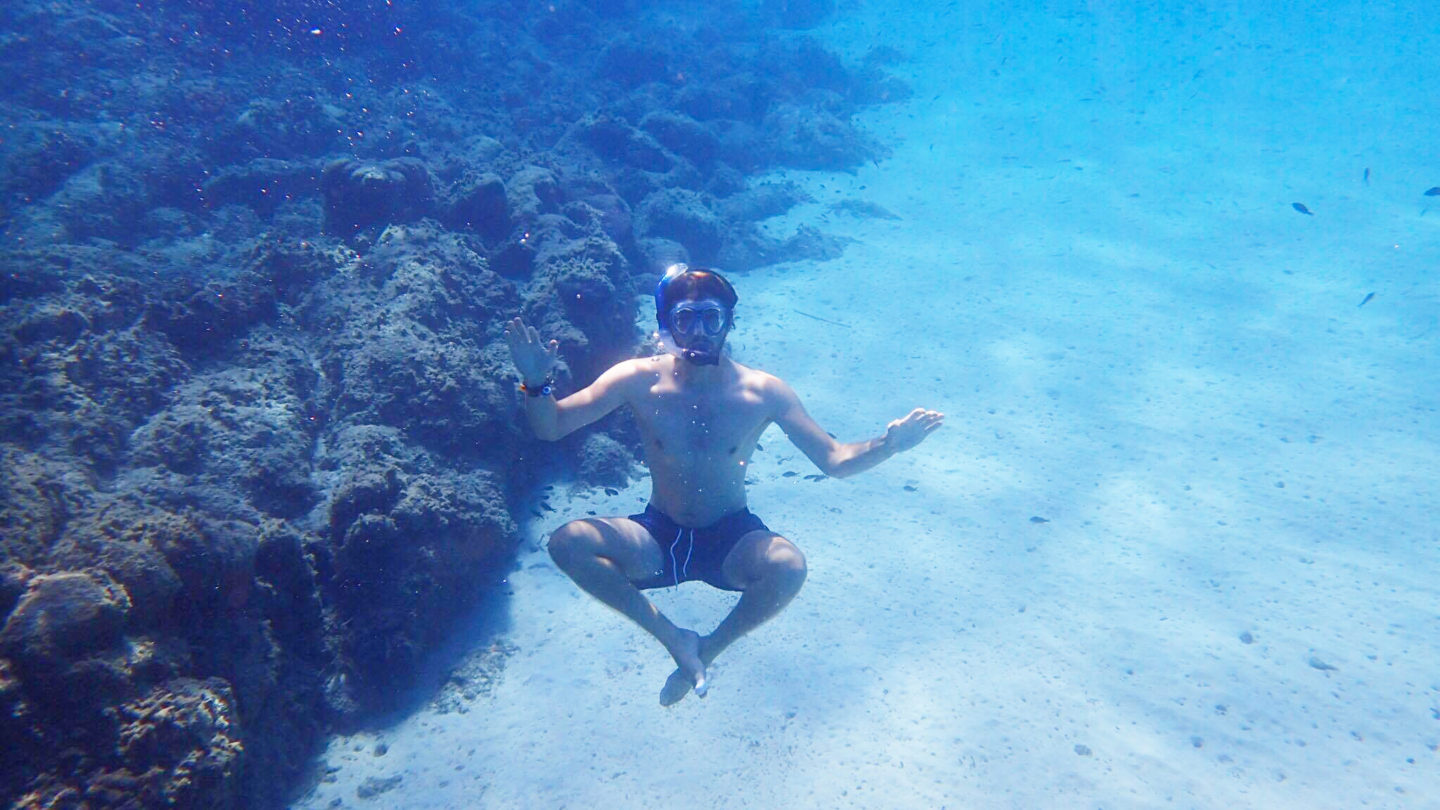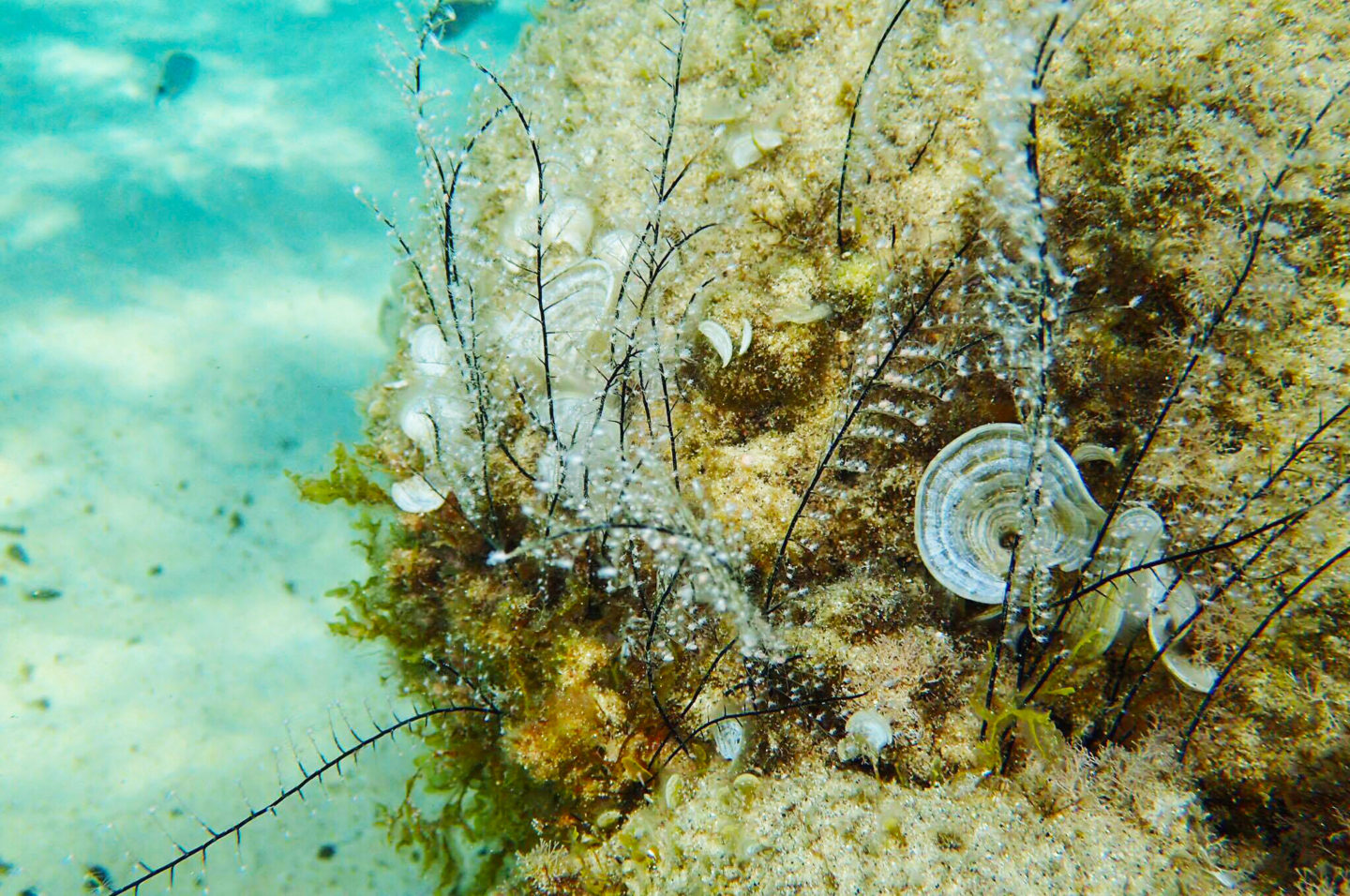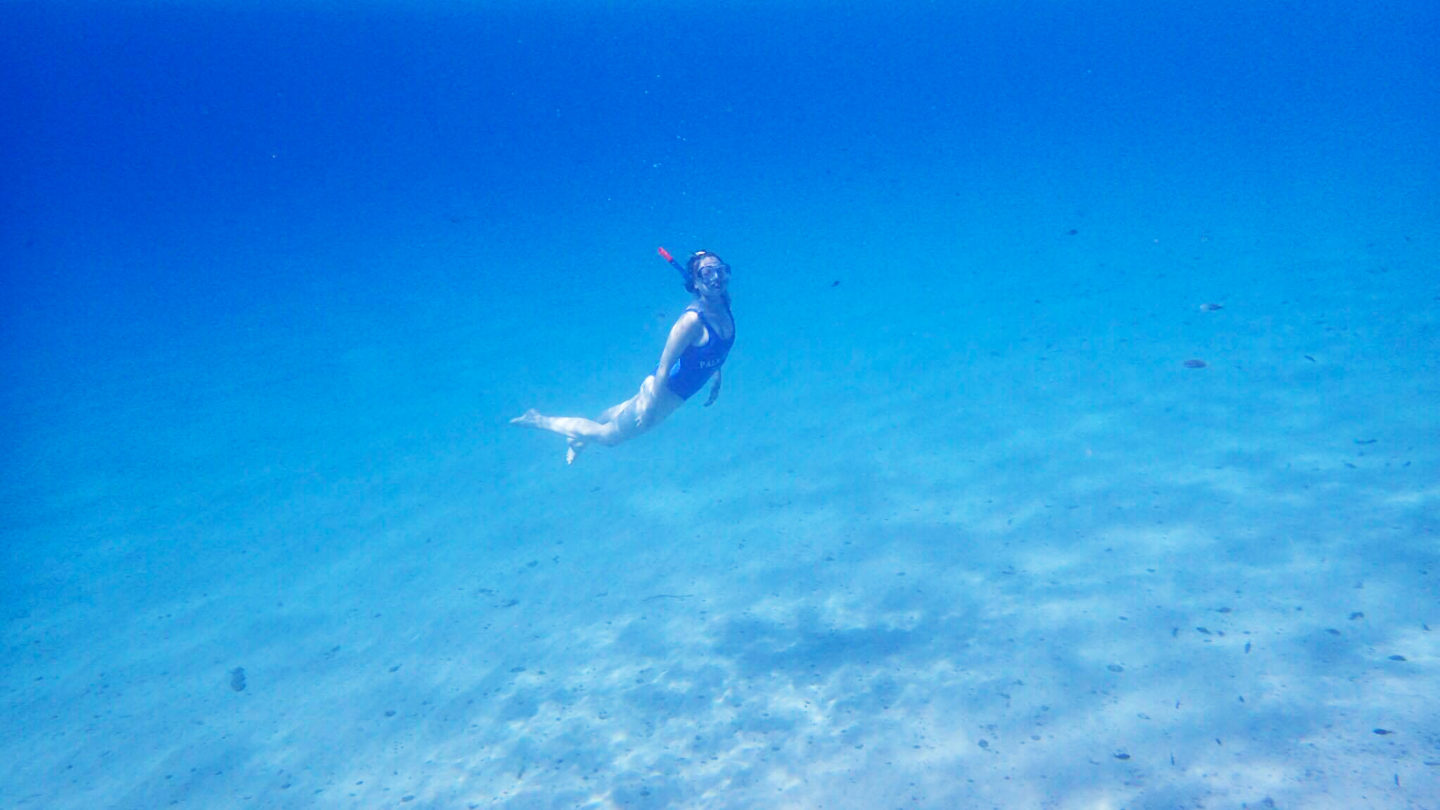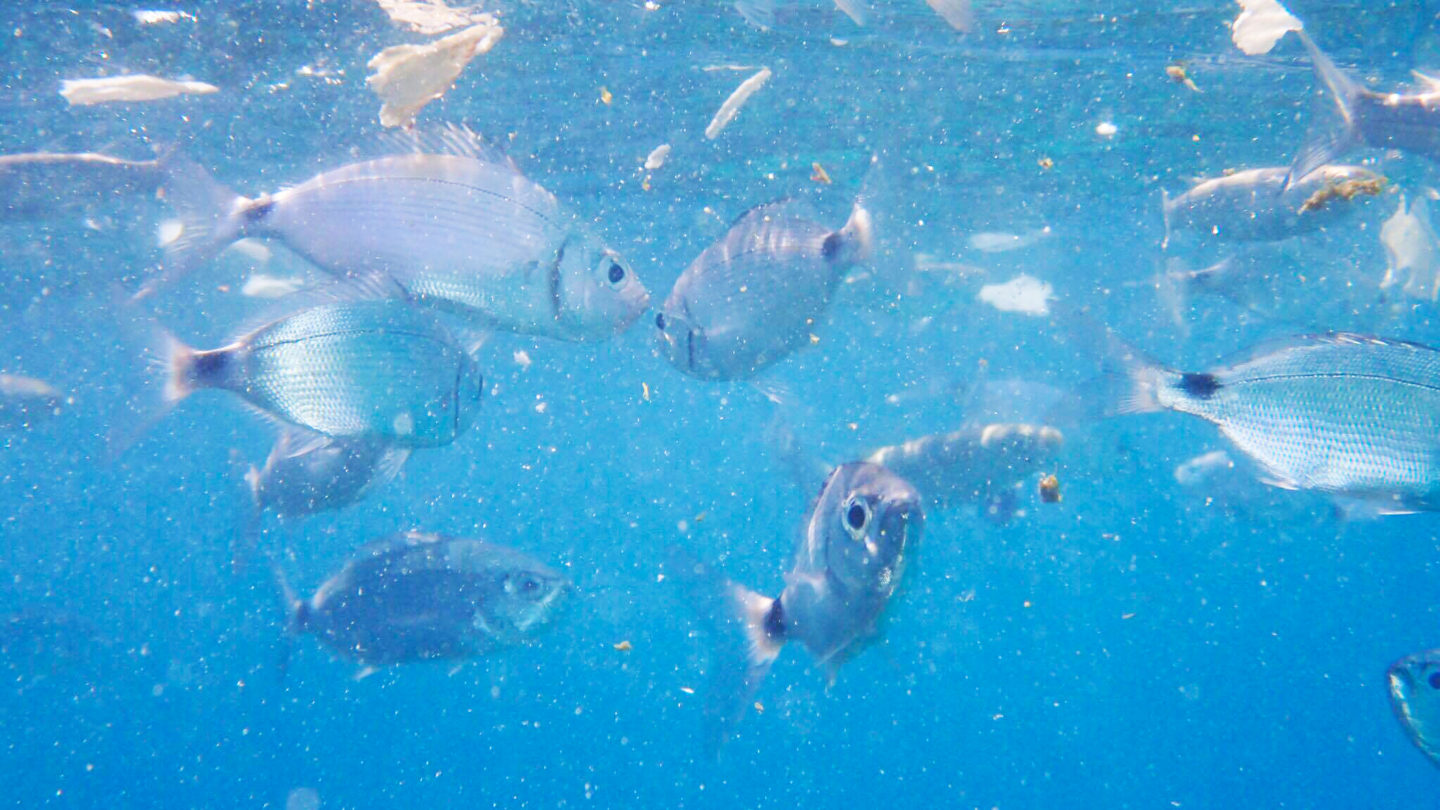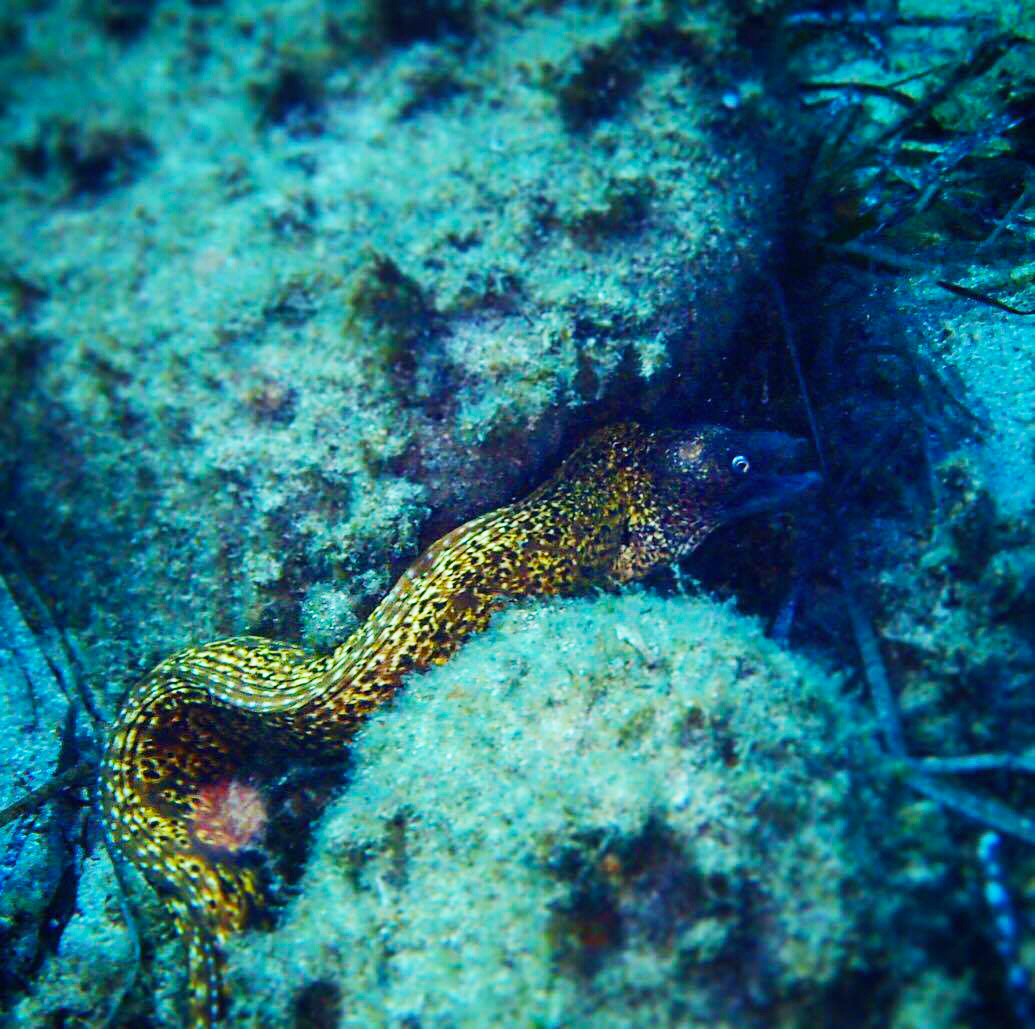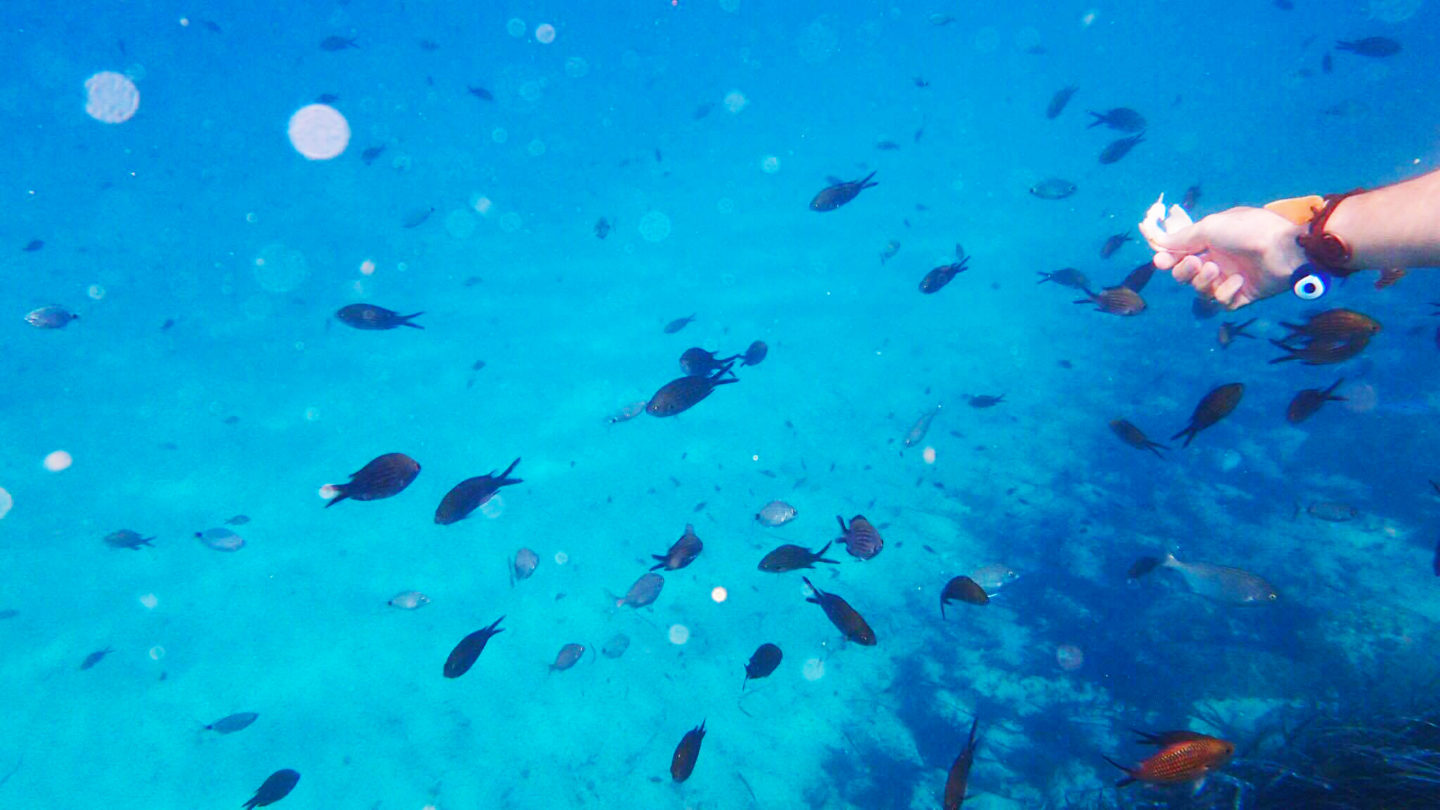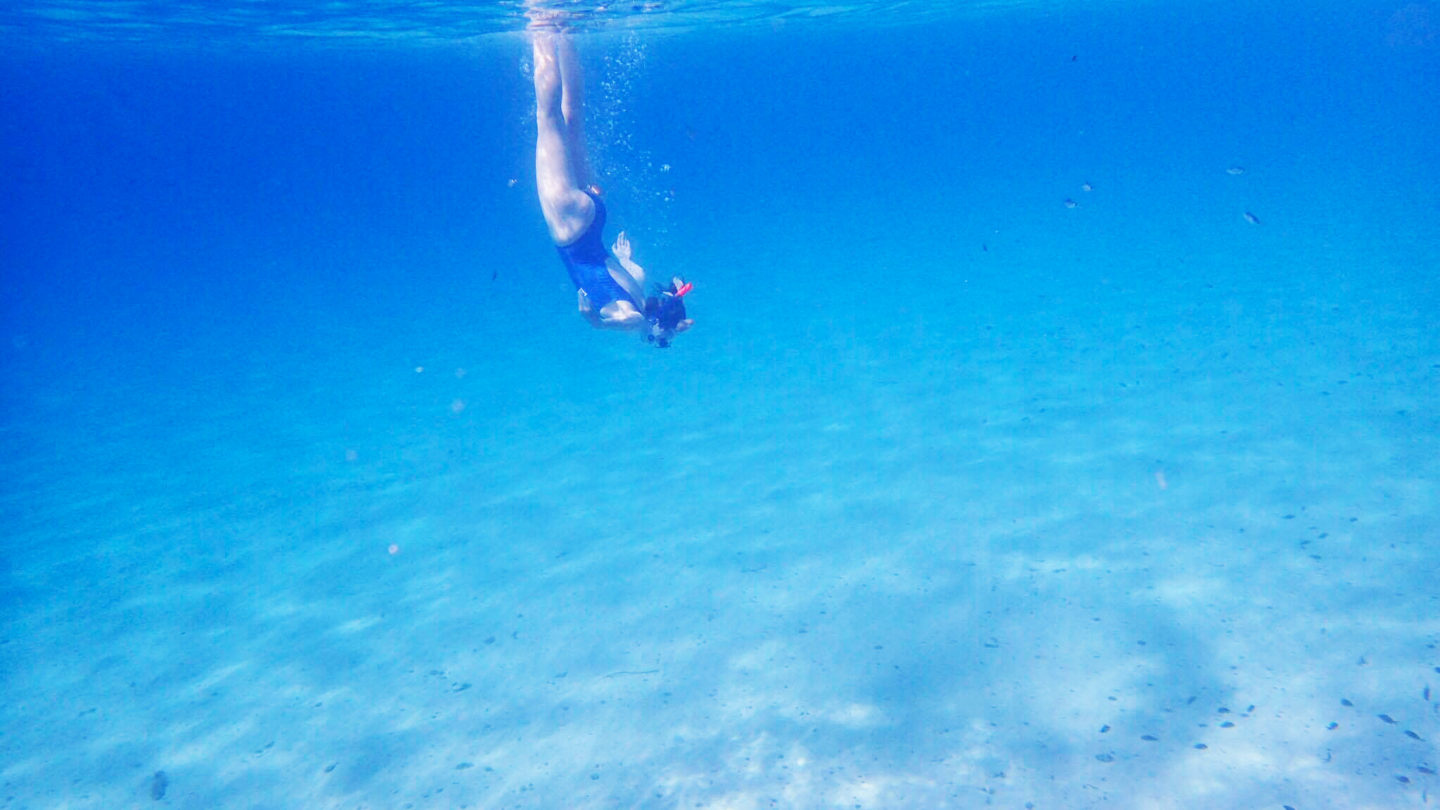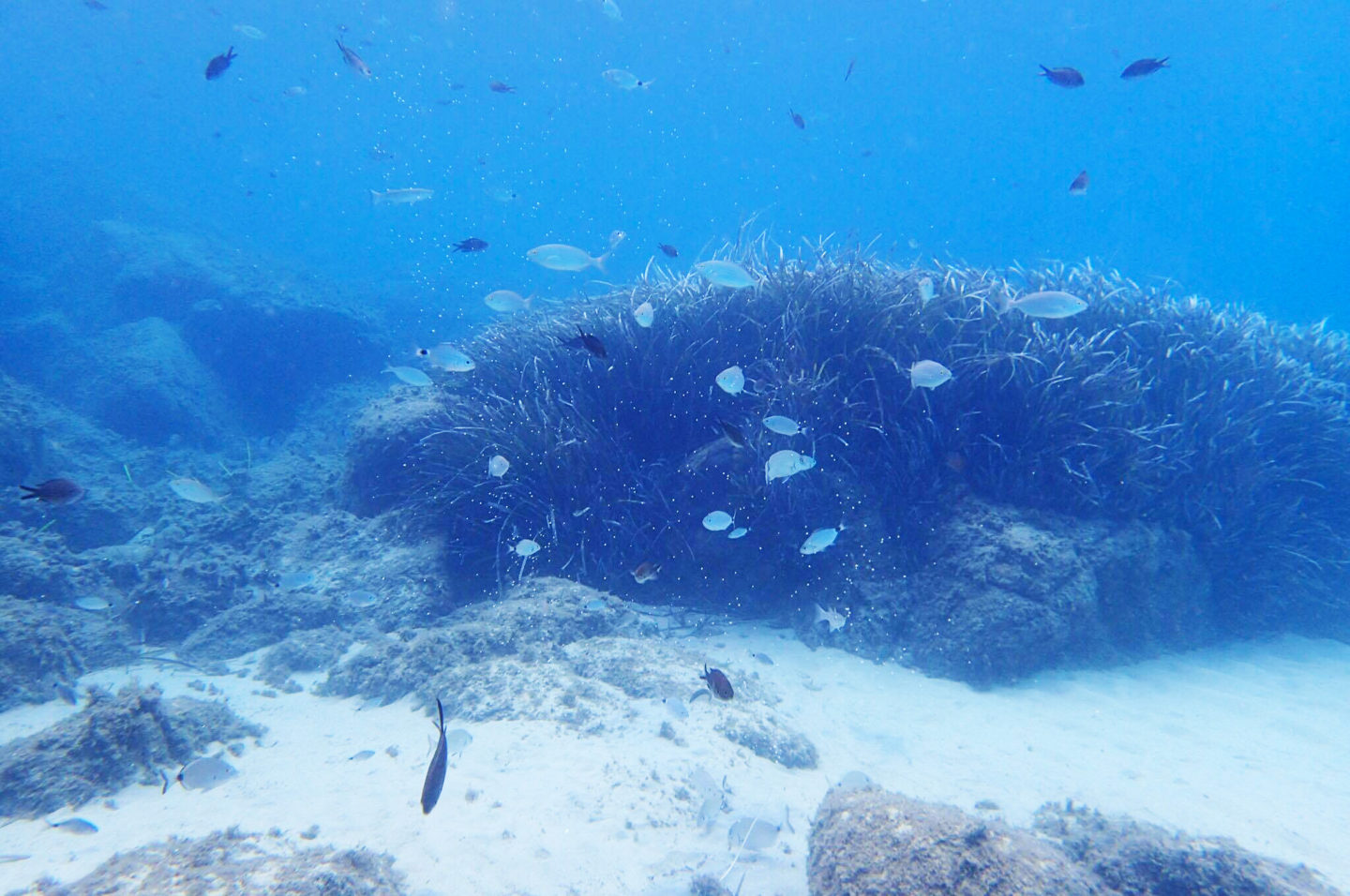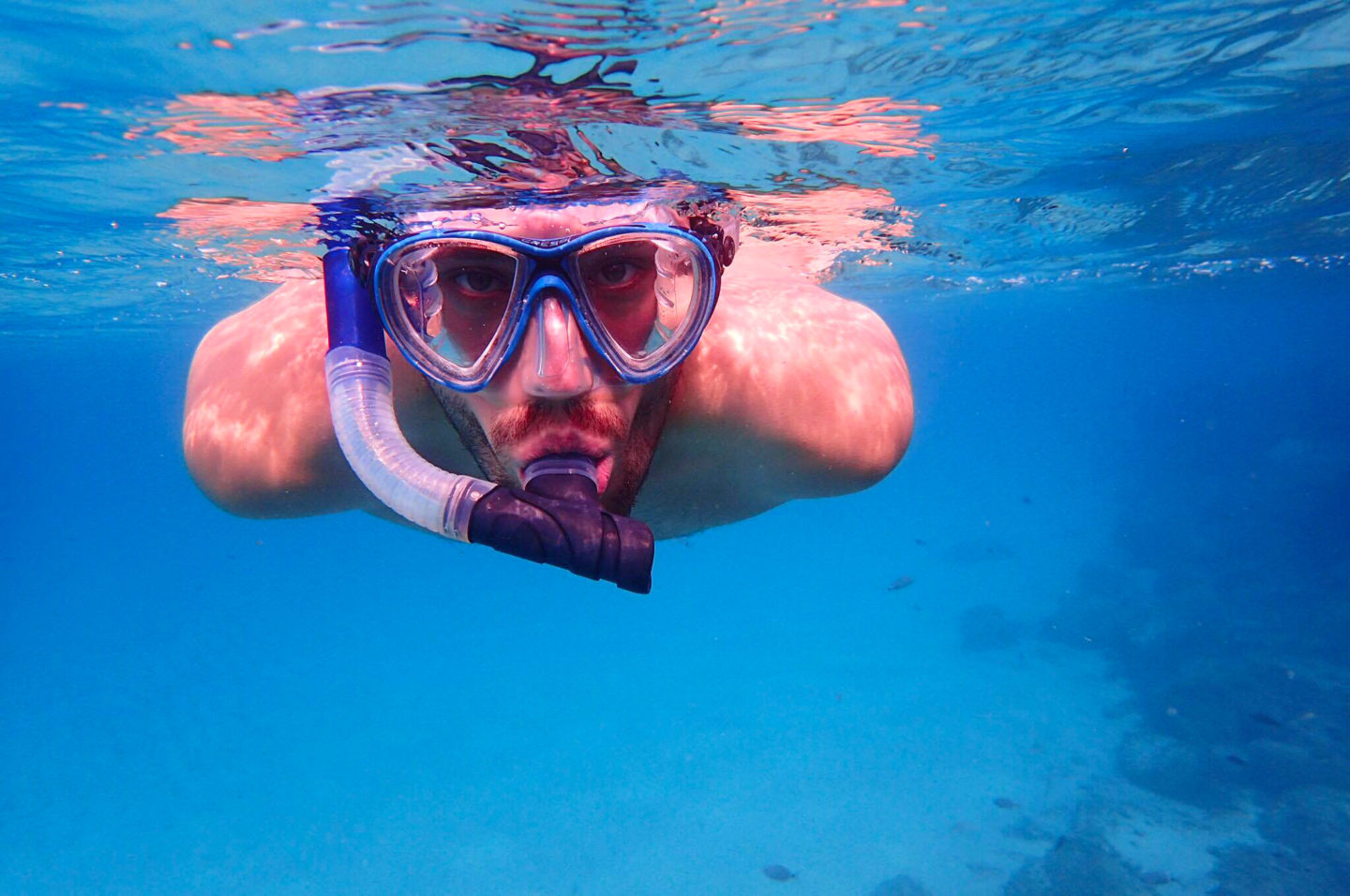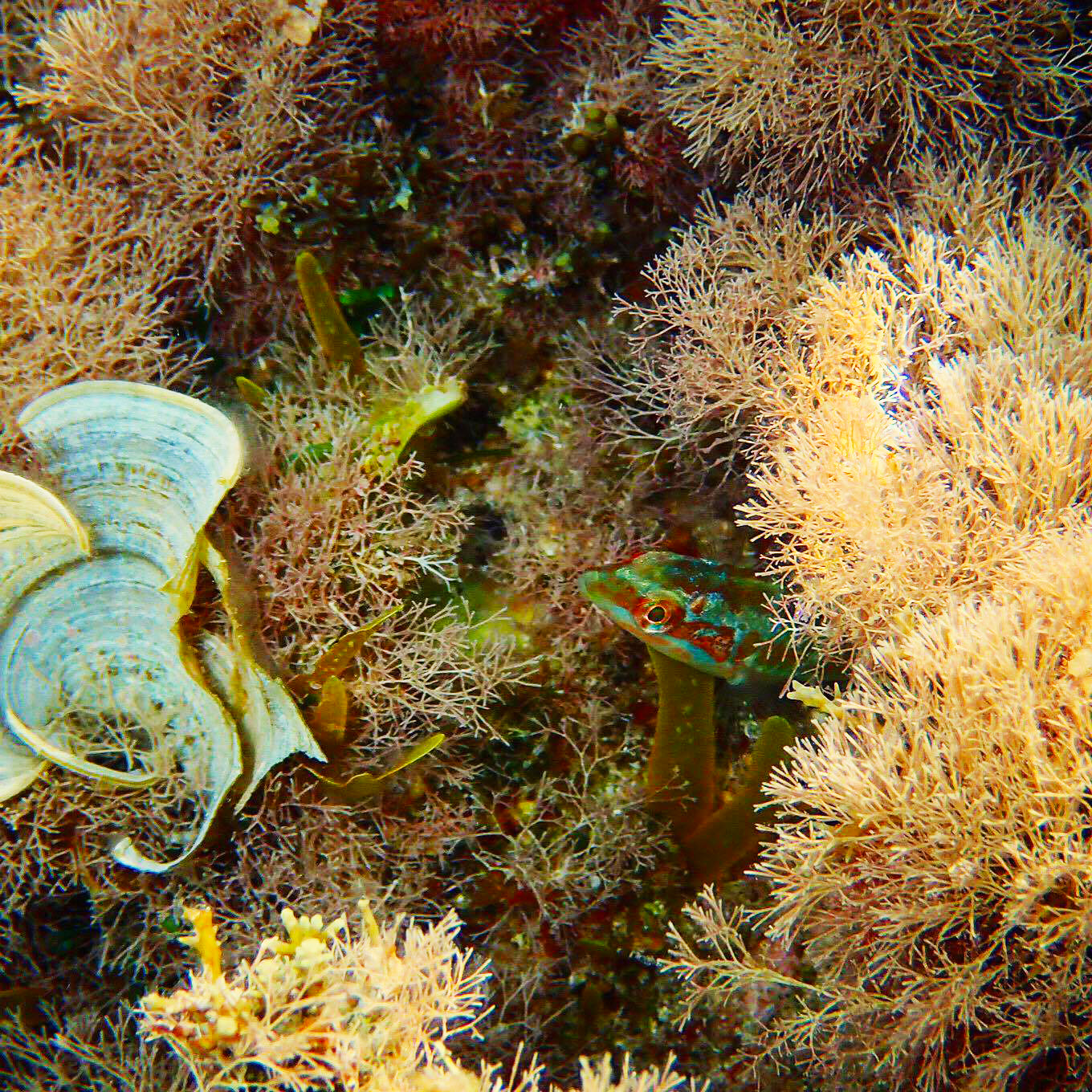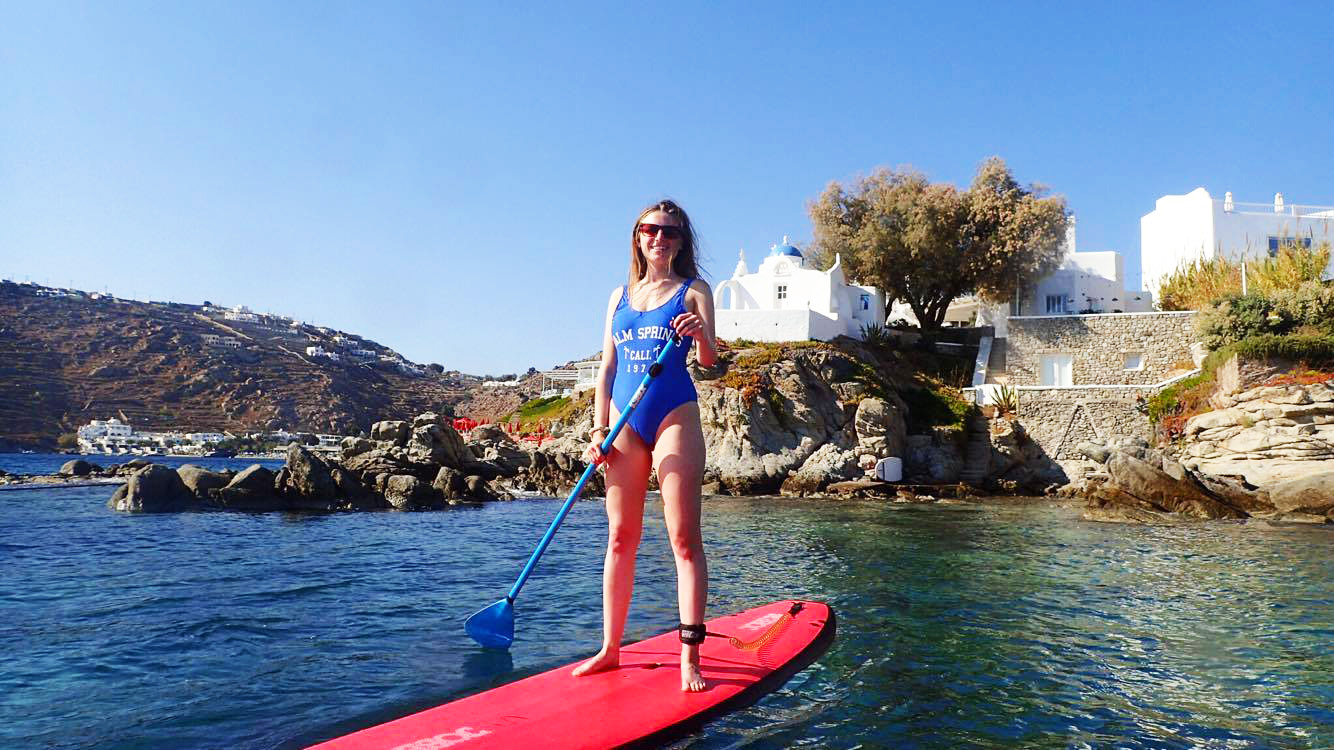 Hello! Welcome back to my blog.
This post is my second post on Mykonos as I had to split it into two because I had way too many images! These photos are the ones taken on the underwater camera mostly by my boyfriend Sam Gill, if you would like to see more of his photos I will link his underwater Instagram account here.
Mykonos for me being a novice snorkeller/diver was great. The sea was clear and warm, it was also very salty making it easy to just float around. However, for my boyfriend Sam (a more experienced diver/snorkeller) found it a bit boring as he has dived in places like Egypt, which is suppose to be fantastic!
We used the left over couscous from our meals to feed the fish and they loved it! We got to get up so close and personal with them. I couldn't tell you the different types of fish but there were a lot, maybe not so colourful as you would like to see but great none the less. I did however spot a moor eel which freaked me out a bit but, he was very deep under the water on the sea bed and made no scary moves! Sam however, loved it!
While we had use of the underwater camera we also took some shots of us paddle boarding and lounging around in a watermelon rubber ring.
I hope you enjoyed this extra snippet of Mykonos and I will link my Mykonos Travel Diary below.
Lots of love, Melissa x