Hello everyone and welcome back to my blog!
Today's post is all about the freelance project Not.Corn and my experience of being a freelance graphic designer. Yay finally after months of patient waiting I have the real life packaging!
Before I start I will leave a link here to my graphic design portfolio page where you will find a full case study of the project and the design inspiration behind it.
For those of you not wanting to read all of that (although it's not very long) I will give a quick summary of the project: Take the existing brand Not.Corn and create new packaging and social media posts for the superfood snack, popped sorghum. So basically that is what I did!
How did I get the freelance project?
Well a designer who I met on an internship got in touch with me and asked me if I would like to get involved with this project. It sounded like such a lovely brand and I'm into packaging design and also didn't have too much else going on that I jumped at the opportunity.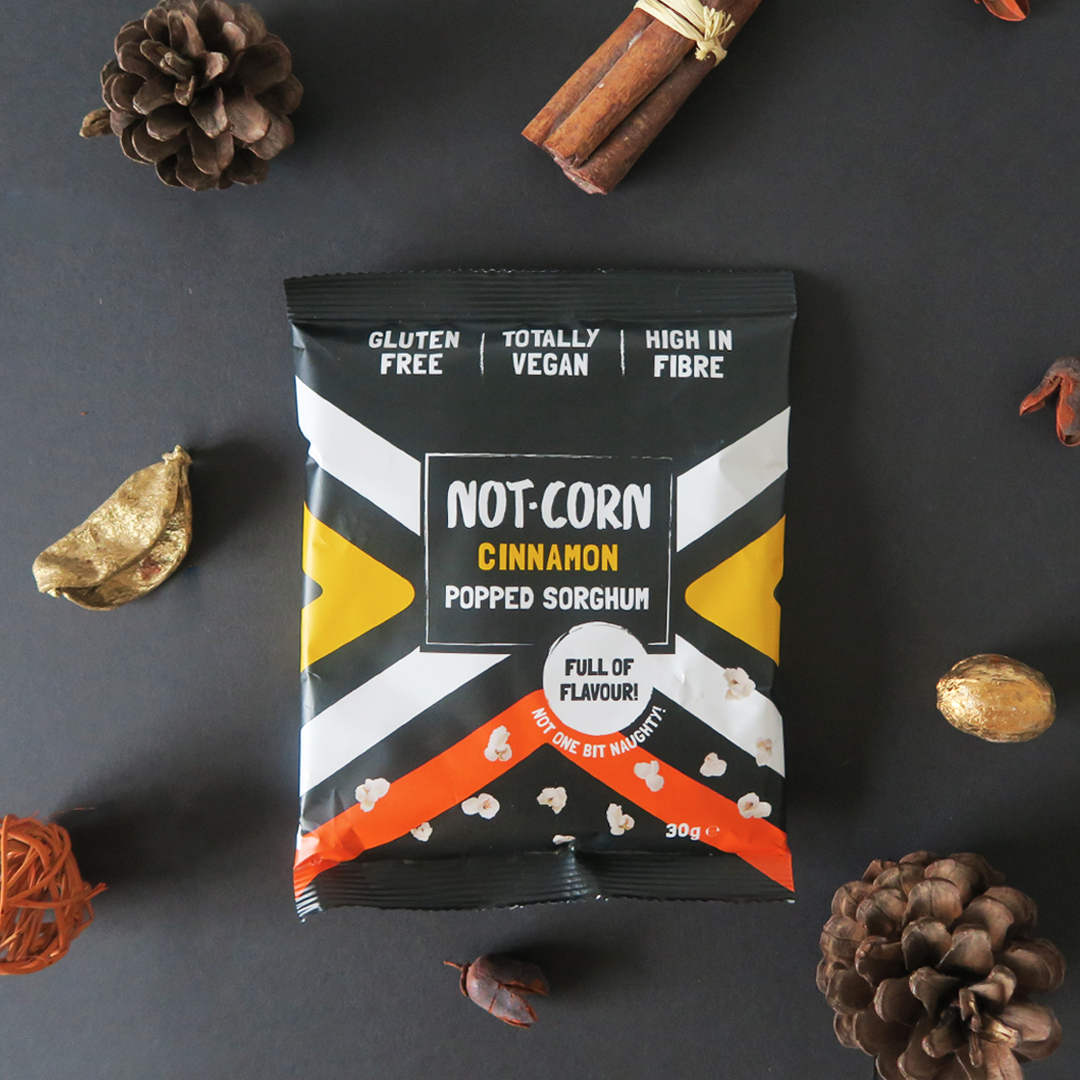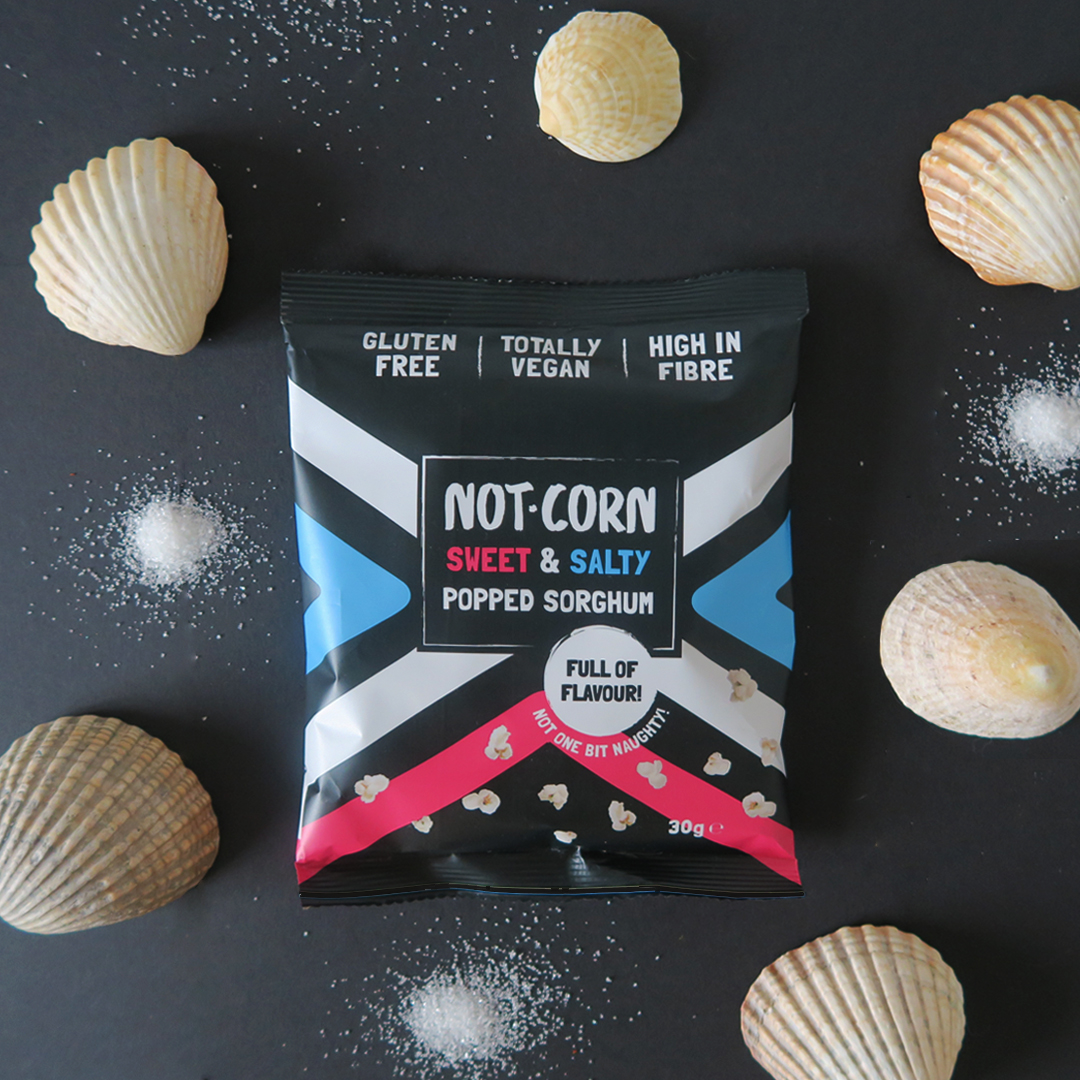 I know that the way I freelanced (in house/studio freelancer) is not the stereotypical way of thinking of what a freelancer is but, it is an option. Many big studios or smaller do do this, they get you in on a certain project when they are busy and need an extra pair of hands. The studio I freelanced for were Fox 1 design which is a design team at Falmouth University.
I would recommend that if you are looking into going into freelance graphic design is to make as many connections as possible so that you are on many people's radars if anything comes up, LinkedIn is great!
Being a freelance designer was kind of a first for me, I had dabbled a bit with it before for family and friends (which I don't necessarily count, haha). But the majority of my work has been in design studios as I guess that's the path I chose to go down and was familiar with. However, with freelance work unlike a design studio you get to have the flexibility of when to work and where, of course making sure that you get everything done on time! Which leads me to the fact you have to be good with time management and self motivation!
I think that as a freelancer your experience can vary immensely depending on the project and of course the client!
I was very luck to have the opportunity to work on such a lovely brand and with an ultimate girl boss client, that for me, my experience was a joy and I have such a great case study to show for it.
I am continuing to work on Not.Corn's social media for the time being, so if you would like to keep up date with all thing sorghum related then please give it a follow here.
I hope to see Not.Corn as a product and brand grow in the future, it seems to be doing remarkably well already!
I hope you enjoyed this blog post and if you have any questions for me then please don't hesitate to ask. If you are a brand out there who would like a re-brand, packaging or a logo design then please get in contact with me at melissacarne@hotmail.co.uk
Lots of love, Melissa x