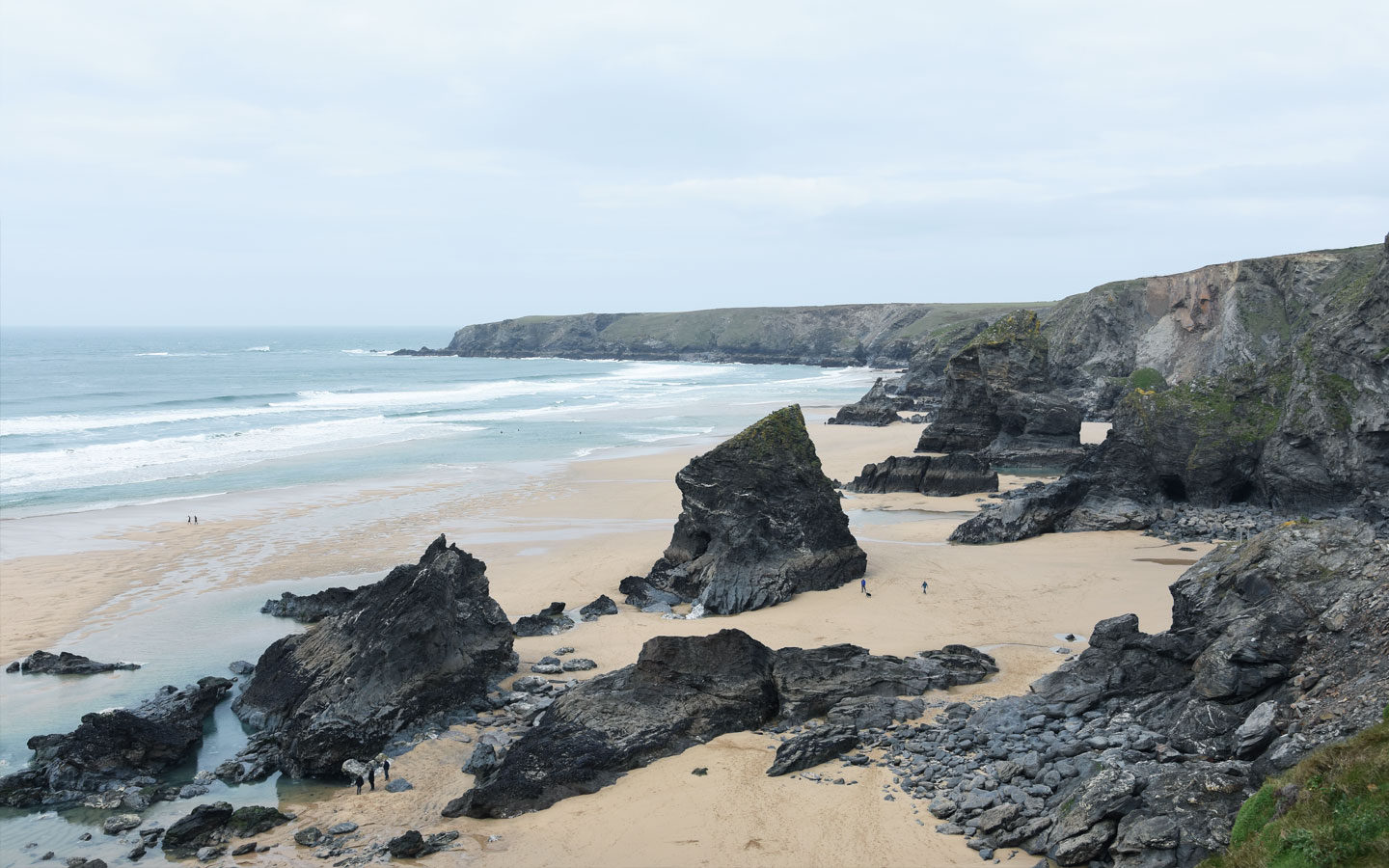 Bedruthan Steps, Cornwall, England
Hello everybody and welcome back to my blog, today's post is all about Bedruthan Steps which is a National Trust owned stretch of coastline located between Newquay and Padstow, Cornwall, England.
The name Bedruthan Steps was said to be named after a giant called Bedruthan who would use the rocks on the beach as stepping stones as short cut across the bay.
The underlying rock from Bedruthan Steps to Trevose Head is Middle Devonian slates. The thickness of the slates have been estimated at over 2000 metres. Erosion by the sea has worn away the weaker, softer rock leaving the stacks pictured.
Each of the stacks has a name, from north to south they are Queen Bess, Samaritan Island, Redcove Island, Pendarves Island and Carnewas Island. Fossils of fish and trilobites have been found on Pendarves and Samaritan Island in the slate. Samaritan Island got its name after a ship names the Good Samaritan was wrecked there in 1846, loosing 9 lives.
The steps that you see pictured originated from ladders and steps used to reach mine workings in the 1800's. Miners tunnelled into the cliffs from the beach in search of iron, copper and lead. The National Trust shop was originally the office of Carnewas Mine and the cafe was one of the mine buildings.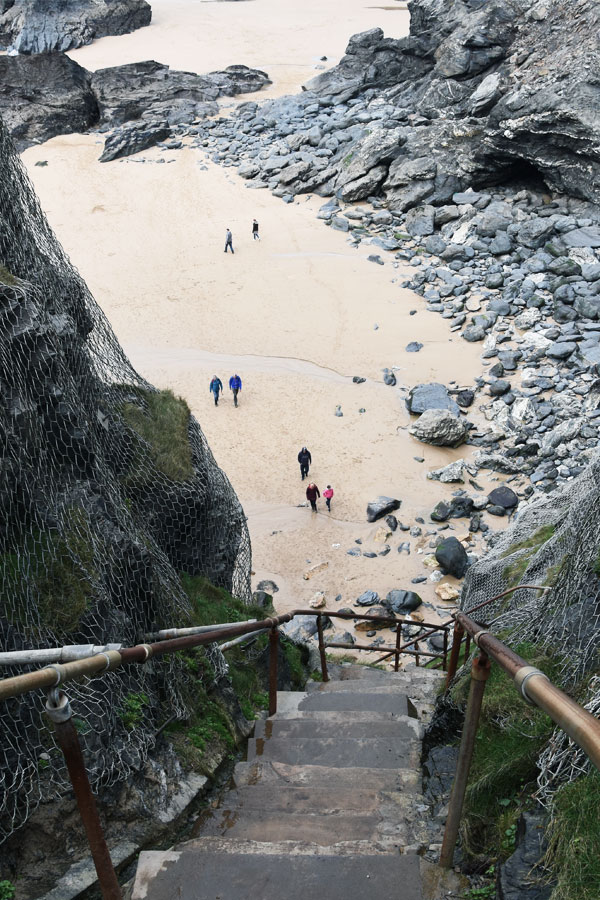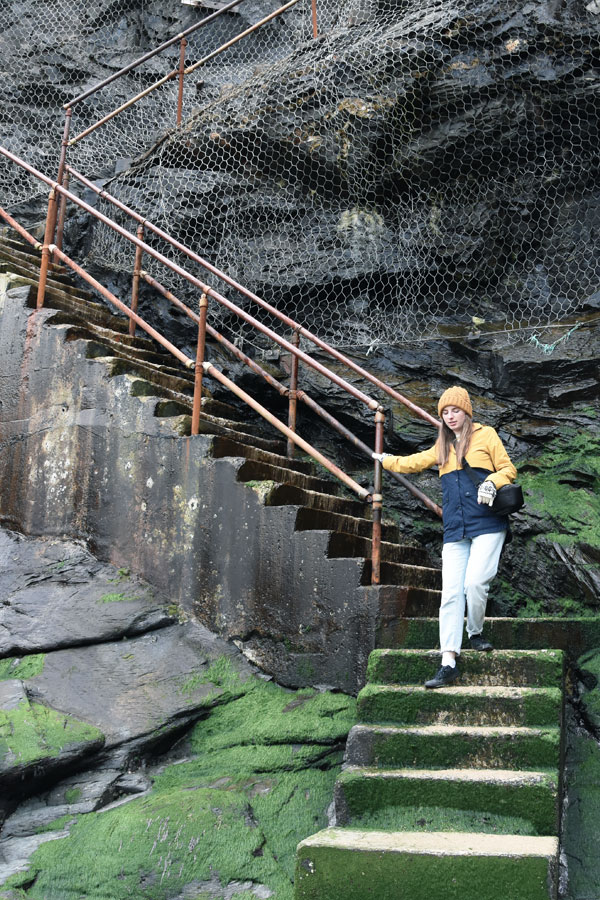 The steps which is the only way to get access to the beach are very steep and dangerous. There has been many times when the steps have been closed as there has been no safe way possible. If you are less abled, young or old it may be one to miss out on however, you can still enjoy the view from the headland above.
Another thing to note is that the beach is only accessible at low tide and that the tide comes in incredibly quick here. Also the waters aren't safe for swimming due to the fast tides, heavy rip currents and submerged rocks. So it's one for admiring its beauty rather than interacting with it!
I hope you enjoyed this blog post on the breathtaking Bedruthan Steps and add it to one of your places to visit.
Why not also check out my blog post on the fishing town of Padstow which is nearby.
Lots of love, Melissa x