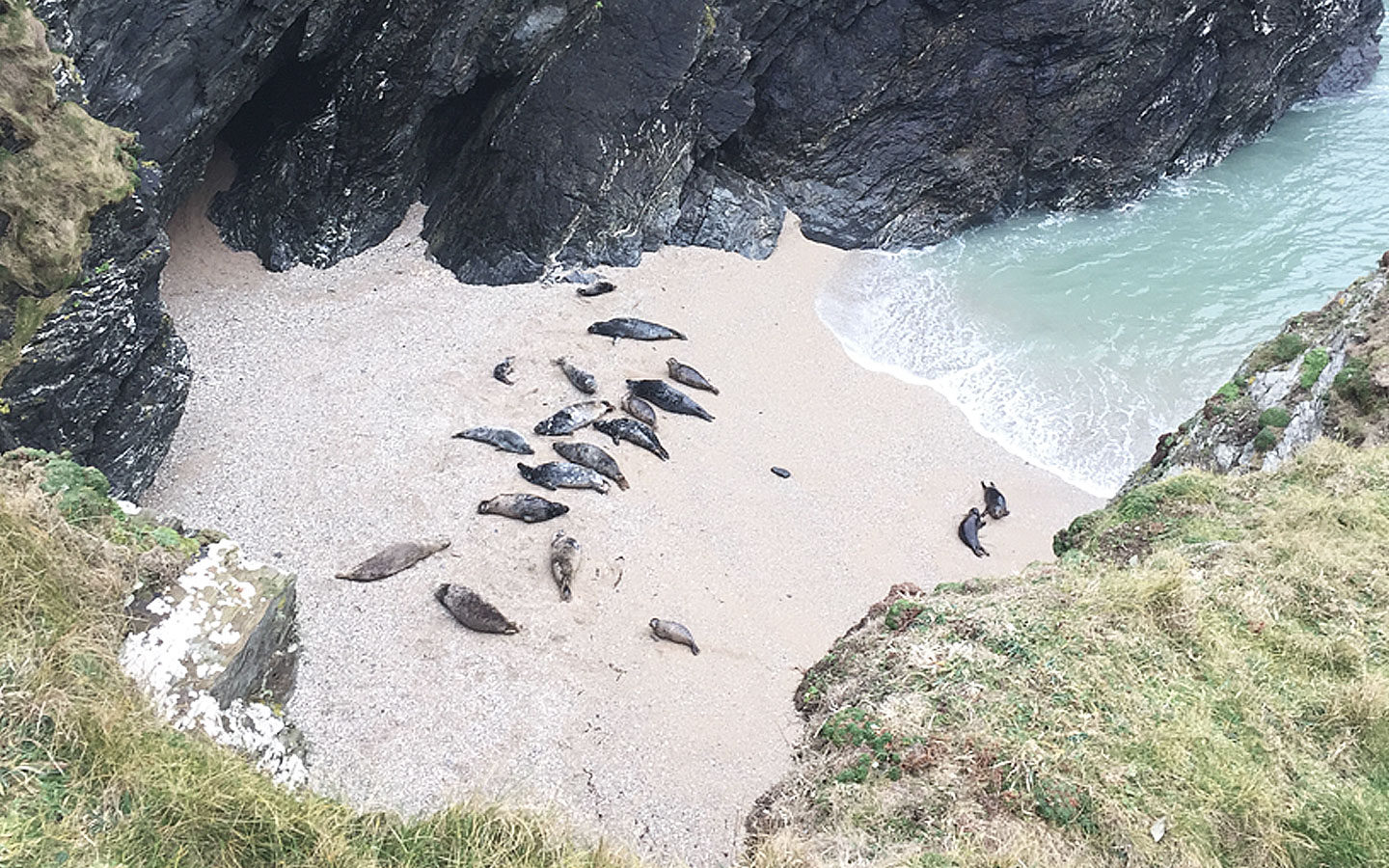 Seal colony off Polly Joke Beach, Cornwall, England
Hello everyone and welcome back to my blog, today's post is all about a hidden gem I found recently in Cornwall. I debated about telling the world about this, as it is such a magical thing to watch and thus I don't want it to get ruined. But, the hidden gem is that sometimes you can spot a seal colony off of Polly Joke.
Now when I say seal colony, this one was big! I think we counted about 24 in total. Luckily where they are is in a place where they can't really be disturbed. It's impossible to get down the cliff face, which by the way I should pre-warn you is pretty dangerous, so don't stand too close to the edge!
It was truly magical watching the seals of all ages sunbathing and playing in the surf and quite honestly you could sit there for hours. The best way to get to this place is by driving through Crantock, parking in the Polly Joke beach car park (which costs a pound even in the winter…), walking down to Polly Joke beach, carrying along the headland for I would say about 15 mins and in one of the secluded beaches along the headland you may find them. I'm not saying there is a guarantee you'll see them as they do move around but, I do think most people do spot one or two, even if that is they are in the water, so keep a look out! You could also go the other way from Holywell Bay.
I hope you enjoyed learning about this Cornish hidden gem. Please do not disturb them by trying to get on the beach or making loud noises and remember to keep safe along the coastal path!
If you enjoyed this blog post then check out my one on the seals we spotted while kayaking off Looe island here.
Lots of love, Melissa x