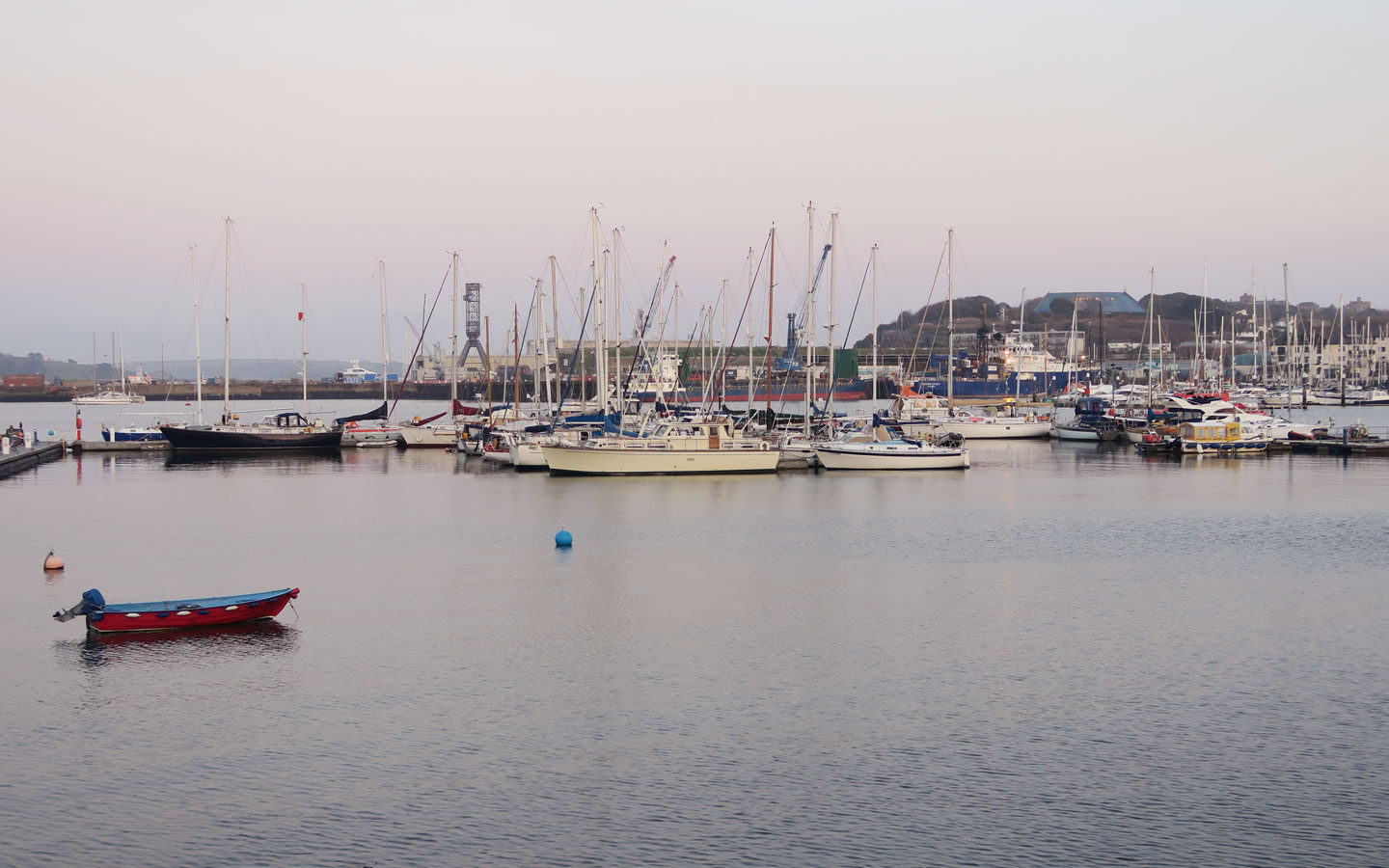 Harbour Lights Vegan Fish and Chip Review
Hello everyone and welcome back to my blog, today's post is all about the fairly new vegan fish and chip option which you can get from Harbour Lights which has been commended as "1 0f the top 10 fish and chip shops" in the country 2019!
When I heard about the new vegan fish and chip option through Harbour Lights' newsletter (which by the way I recommend you sign up to because they release discount codes all the time). I was very intrigued and quite frankly excited! See I'm a vegetarian who doesn't eat fish, yeah an actual vegetarian, aha. If you're interested on my thoughts about being a vegetarian you can read more about it here.
Anyhoo, I visited Falmouth last Saturday to see the Falmouth University grad show and before we had a wonder around, I thought it would be a good idea to have some good old traditional Harbour Lights, a place I visited often in my uni days. I actually ordered the fish and chips through their new app, which by the way they're giving 10% off any takeaway to anyone who downloads it.
I asked the lady who served us our takeaway what actually was the vegan fish and she said that it was "tofu which has been marinated in salt water and lemon juice with seaweed wrapped around it and then covered in gluten free batter." And I have to say it was rather lovely, my boyfriend even commented on it and said that it tasted "fishier" than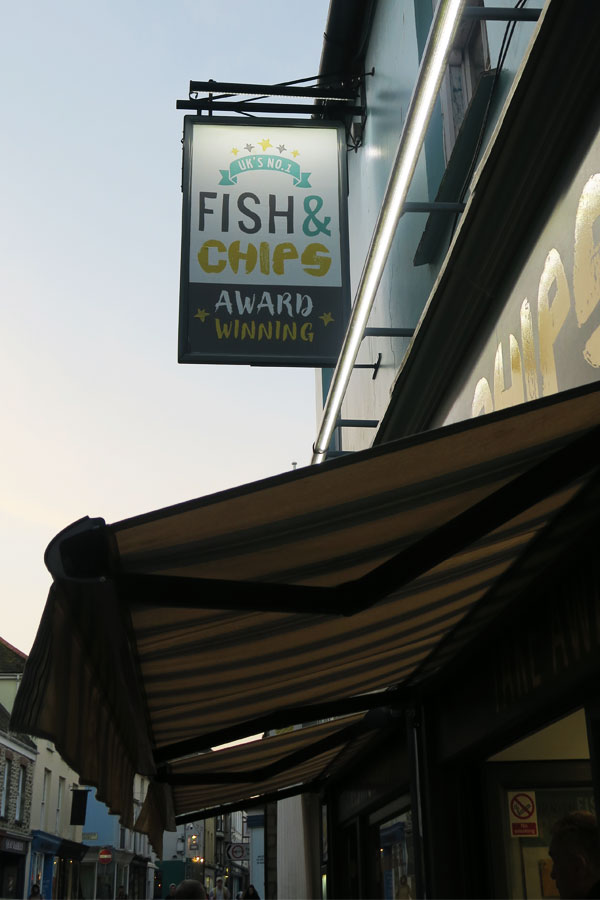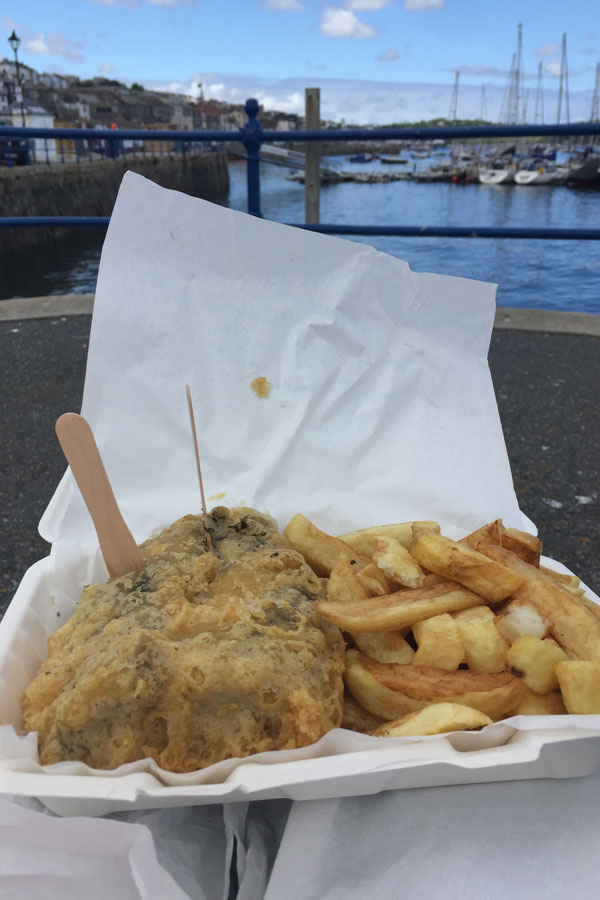 his actual Cod! With my vegan fish I actually got a small portion of chips along side it which I was surprised about, as on the app it looked like you had to pay extra for it, which I didn't do.
The texture and appearance itself was rather fishy and it tasted pretty good. I'm maybe not one to comment on the taste as I have been vegetarian for almost four years now and barely remember the taste of real Cod, haha. But I would say I think you would be able to tell it wasn't real fish however, that doesn't mean it wasn't tasty. The only thing that maybe looked slightly odd about it was that it hard dark bits (from the seaweed) which you could see through the batter which was a little bit disconcerting at first. It was also huuugee! I mean that may be a positive for some but I could only finish 3/4 of it and that was at a push. I would rather it be slightly smaller and cheaper.
Overall I am really happy that places, especially in Cornwall are giving vegan recipes a try and allowing customers with maybe a more normally limiting diet more options.
If you're a vegetarian or vegan and live in Cornwall or are visiting on holiday this is a 10 out of 10 thing to try!
While you are in Falmouth why not read my blog post on it to find places to see and things to do. I hope you enjoyed this blog post which is a bit different than normal.
Lots of love, Melissa x