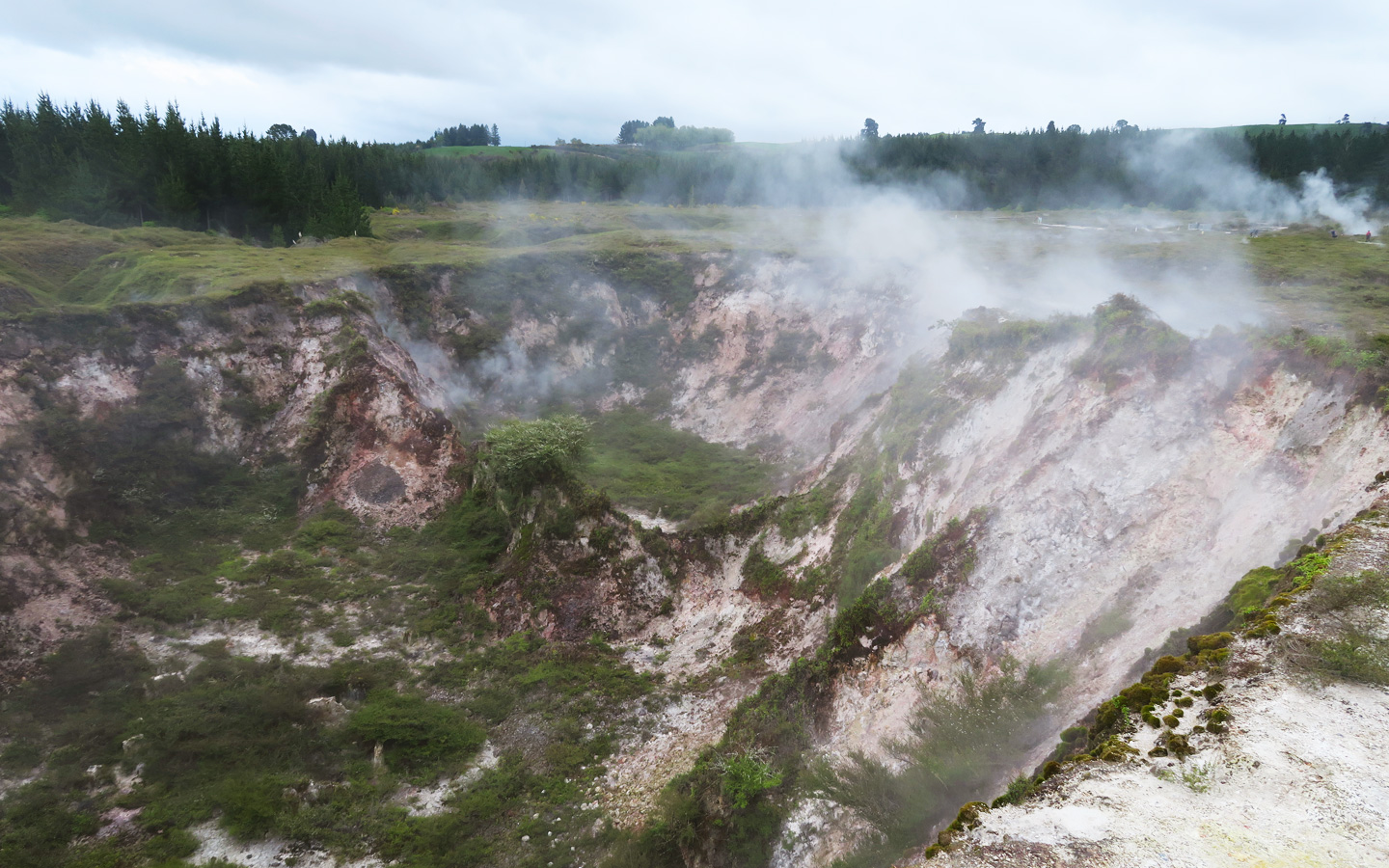 Craters of the Moon, Huka Falls and Wairakei Terraces
Hello everyone and welcome back to my blog, today's post is all about Craters of the Moon, Huka Falls and Wairakei Terraces located near Lake Tapu, New Zealand.
We travelled down from Waiotapu (near Rotorua) and stayed at a cute campsite on a farm a 10 minute drive from Craters of the Moon where we explored the next morning. Unfortunately you now have to pay to visit Craters of the Moon (in our lonely planet guide dated 2017, it said it was free.) However, it is only $8.00 per person and they say they now charge to pay for security of the car park as a lot of camper vans were being broken into and of course maintenance of the walkways.
Craters of the Moon if you did not know is a geothermal walk which can be found covered in clouds of steam from the heat! The walk is about 45 mins with lots of different pathways to go and explore. The ground here is extremely unstable and therefore you must keep to the walkways at all times, the sounds of the steam escaping the earth or of mud bubbling is extremely interesting yet unsettling, click on the video to below to hear some of the sounds.
After Craters of the Moon we literally drove across the road to Huka Falls which is a set of waterfalls along the Waikato River. Waikato River is New Zealand's longest river with 22o,000 litres of water per sec barreling over an 11 metre high waterfall. There are lots of walks and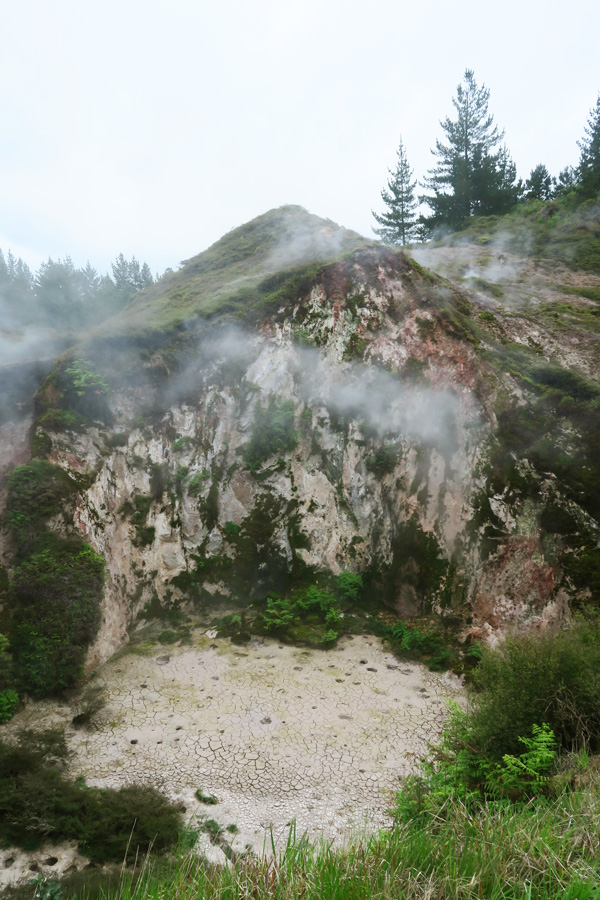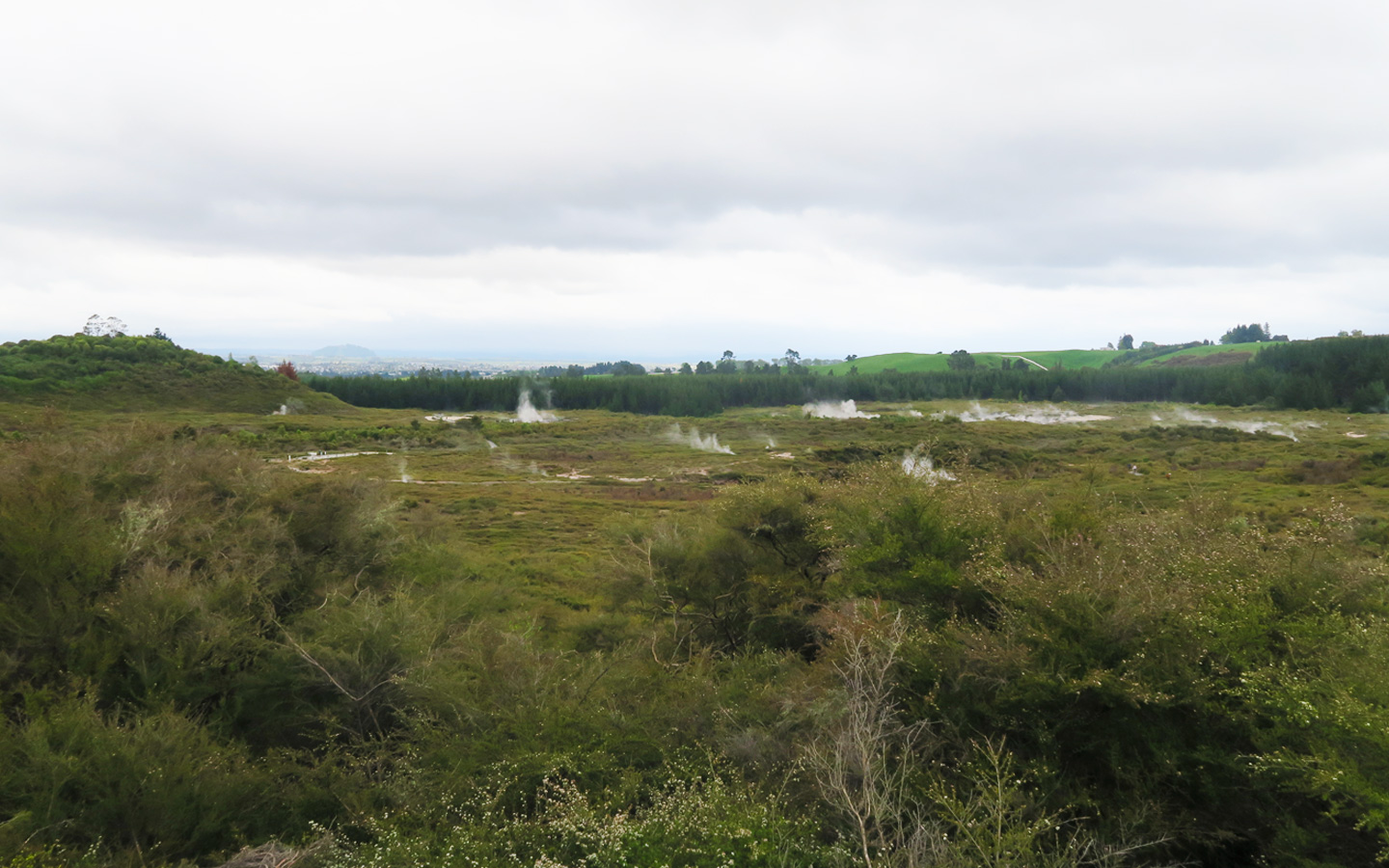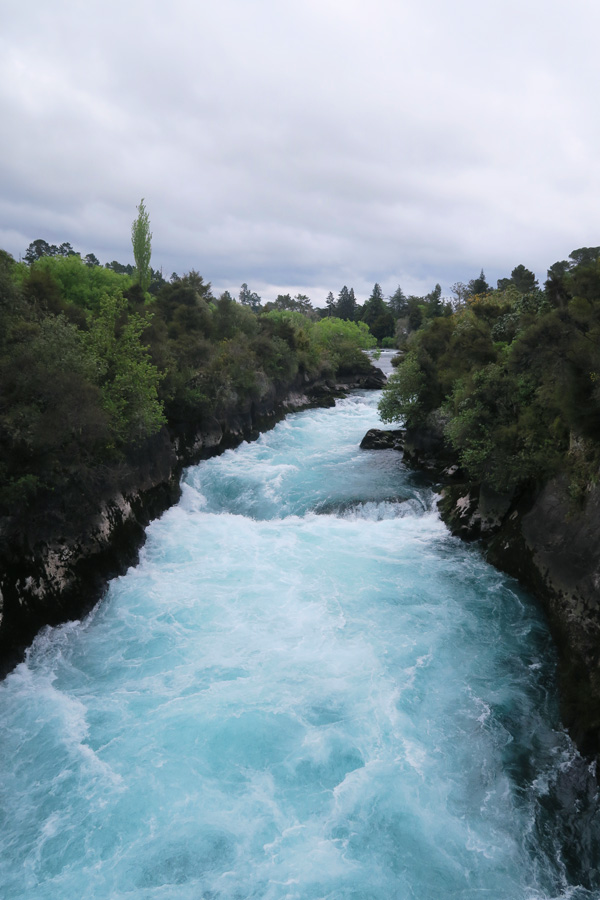 mountain biking tracks around the area so make sure to make the most out of it while you're there. You can also experience the Haka falls from a jet boat with many tour providers offering trips up the river, we witnessed one driving at a crazy speed directly towards the waterfall and doing a spin just in time to avoid it. These jet boats are for those of you who are adrenaline junkies and want to see the falls from a slightly different perspective!
After visiting the falls, which honestly only took about half an hour unless you're going to take a walk, we went to Wairekei Terraces and thermal spa which was back across the road again, all three of these places (Craters of the Moon, Huka Falls and Waireki Terraces) are in about a 5 minute drive of each other!
Wairakei Terraces has a long history of Maori healing, the waters and clay of Wairakei Terraces are highly valued by the Maori for their healing powers and therapeutic benefits. You can visit and bathe in the hot thermal pools under the silica terraces for $25.00 per person and you can stay as long as you want. There are showers, changing rooms and lockers provided, I would say that this is highly worth doing not just as a relaxing afternoon but to experience a bit of Maori culture. There are three thermal pools in total and each one is at a slightly different temperature so it is nice to swap between them, it even rained a little bit while we were there but because the pools were so hot it didn't bother us whatsoever and was actually very refreshing! Wairakei
Terraces also offer lots of different treatments such as massages and reflexology all at different prices which you find on their website.
However, they also offer an extra of the walkway to see the terraces in full, this cost us an extra $15 per person and I would say it was not worth it. You can see the silica terraces from the thermal pool so you do not need to pay any extra and the Maori village was incredibly small and there wasn't a lot to see, we actually felt ripped off from paying this on top of the thermal spa.
So that's it for my little round up of places to see and visit around the Lake Taupo area, if you haven't already please check out my other posts on: Rotorua, Hobbiton, Piha, Coromandel, Waitomo Caves, Auckland, The Great Ocean Road, Melbourne, Port Douglas and Sydney.
Lots of love, Melissa x
Videography – Sam Gill